Plant a tree mural (2017)
In 2017 I decided to refresh the "Plant a Tree" mural that I originally made in 2012.  While fundamentally the same, the newer mural has softer color shading, some better lines, and better-sized face openings.
In updating the drawing, I decided to use lower contrast colors for shadows (the 2012 version uses black for a lot of shadows instead of darker greens, blues, and reds) and redrew a lot of areas that were "muddled" or clumpy, like the shoes and flowers.
The mural began life as a pencil sketch cartoon, which I first drew on paper and then scanned into my computer.  My style is noticeably influenced here by one of my favorite cartoonists Charles Shultz (Peanuts), noticeable in the proportions of the child and the style of the grass background.
I wanted the act of planting a tree to look exciting, so I added lots of flowers, insects, and butterflies to the scene to make it more vibrant and lively.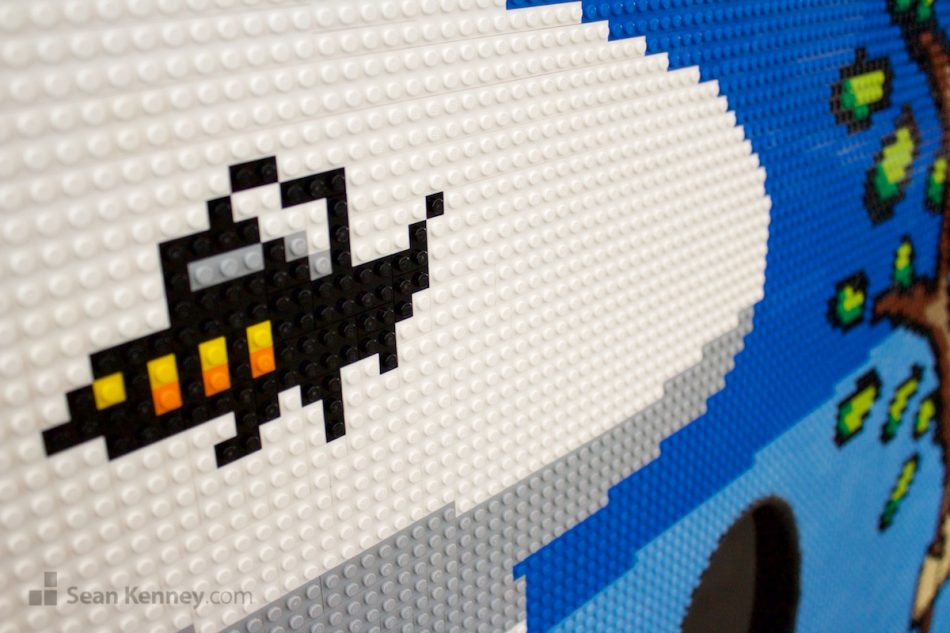 The mural is part of my traveling exhibit Nature Connects, which is currently touring the North America, Europe, and Asia.