A frustrating conversation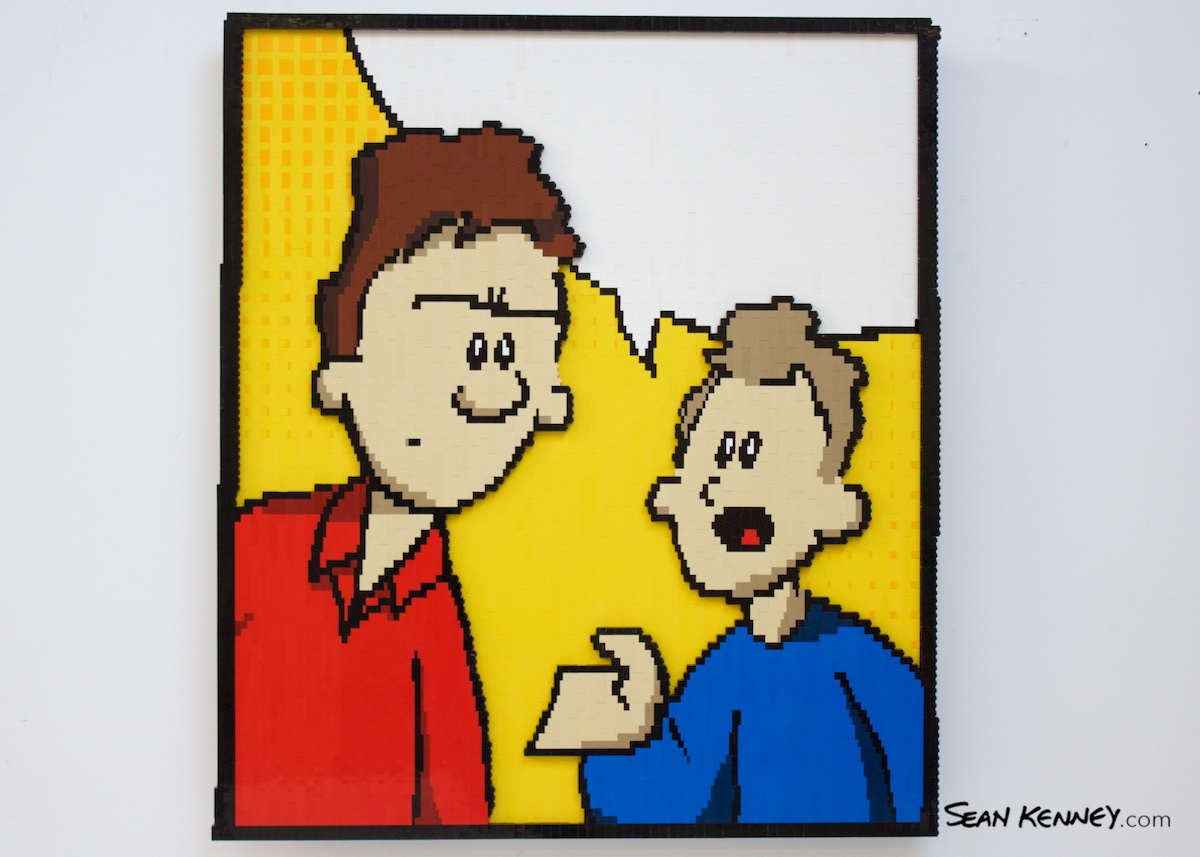 I was inspired by meme culture and the idea that an image, when taken out of context, can be left open for your own interpretation and be given new meaning.  The new, isolated images often have even more depth and meaning than they did when they were placed in their proper context.
The subject of this image — a conversation that is clearly plain to one party but incredibly frustrating to the other — is a reaction to the wedge driven into American politics that has caused us to be unable to properly debate or reconcile opinions with those that differ from our own.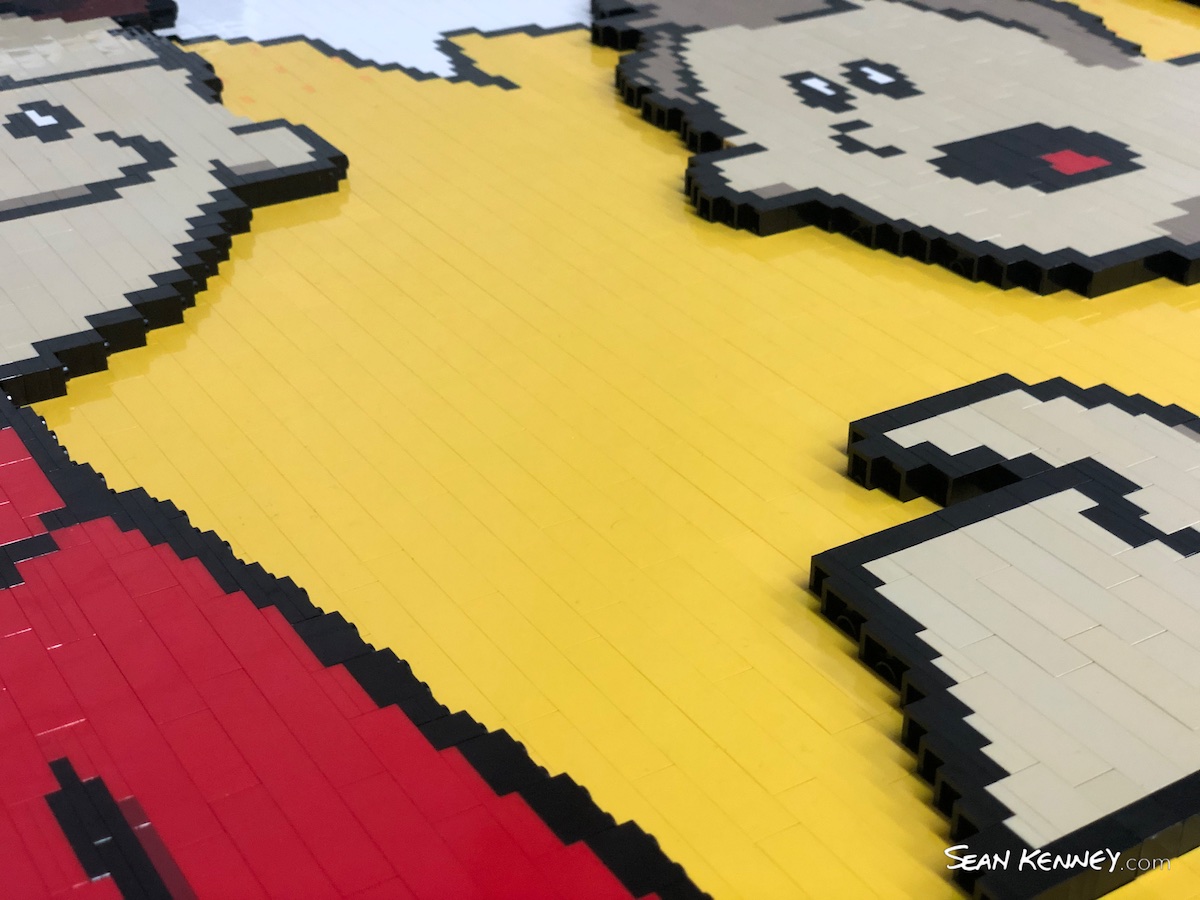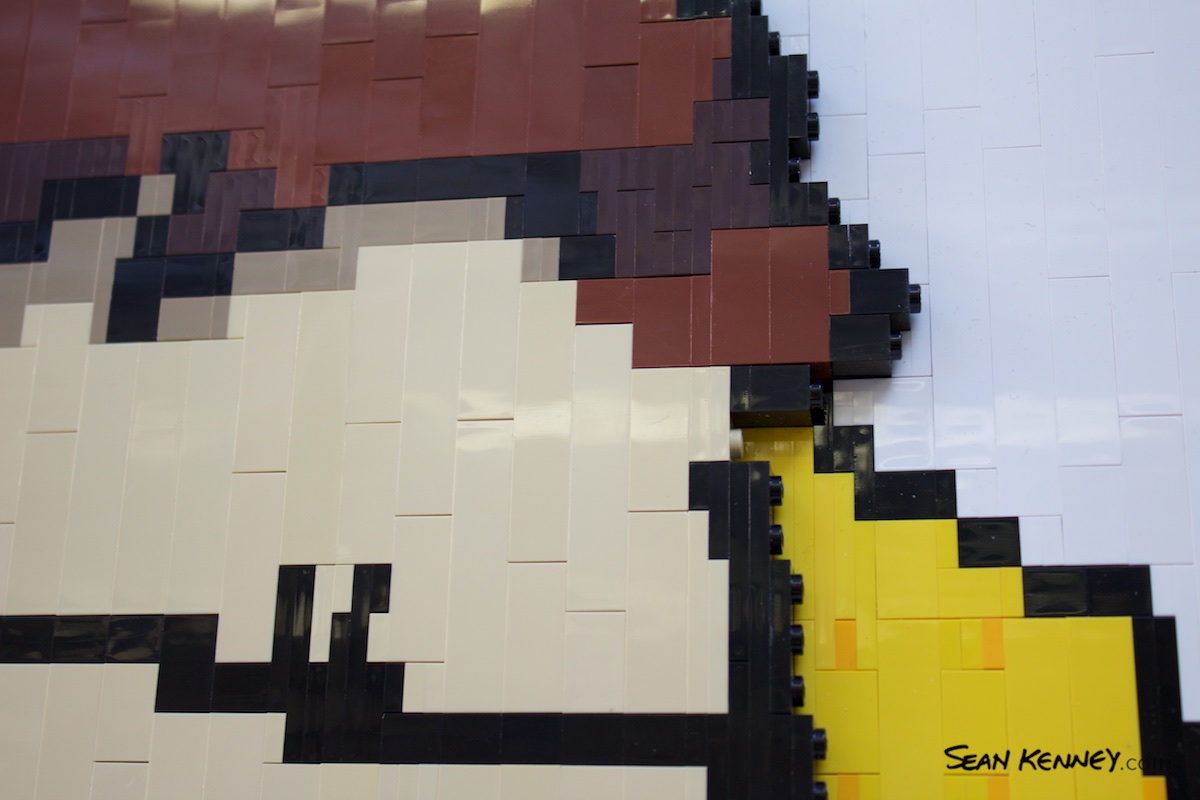 Building it
This sculpture began as my own original cartoon illustration, which was then scanned, digitally colored, and then re-drawn as a LEGO brick model.   I wanted to preserve as much of the gesture and lines from the original drawing, so as to keep the image feeling more organic and less rigid.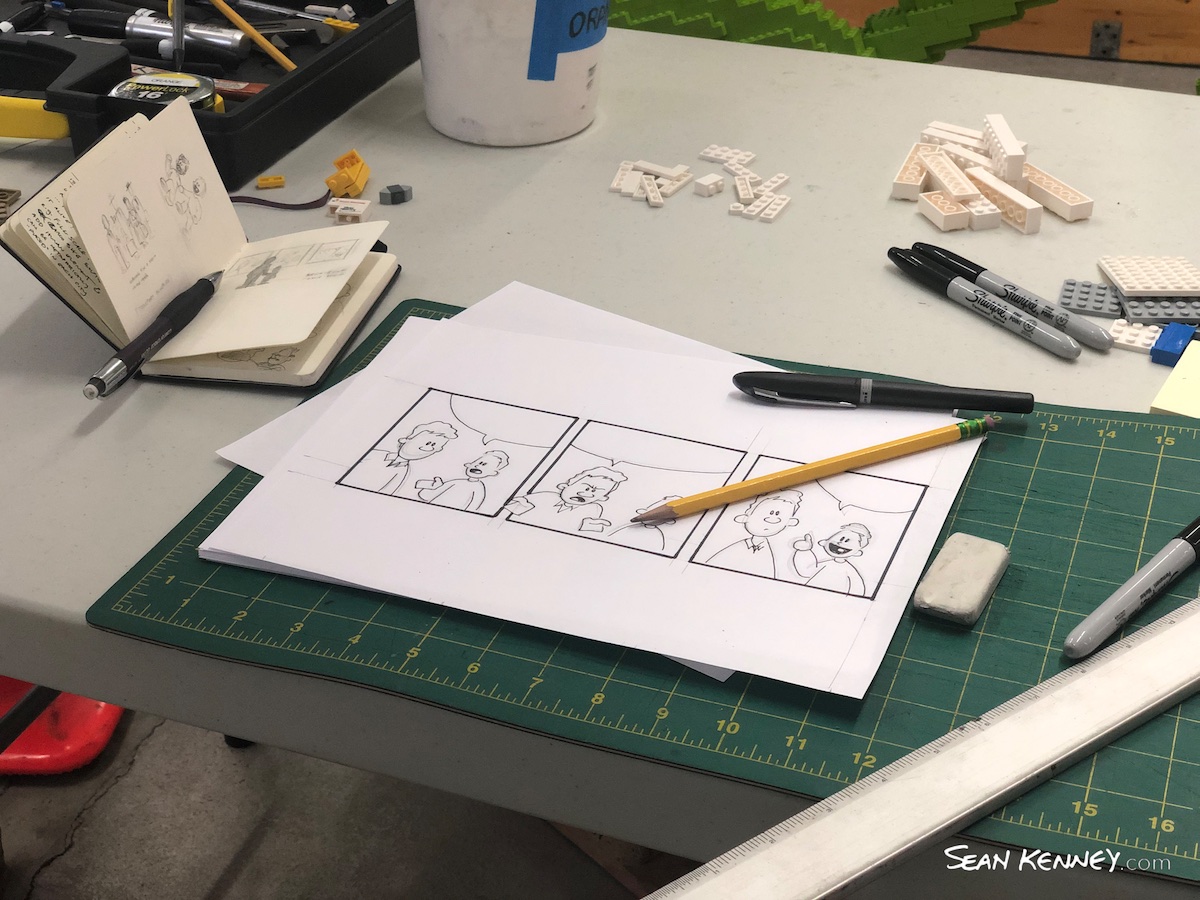 Because there are more vertical lines than horizontal ones, the entire model is built sideways, so that the using thinner LEGO plates can create softer, subtler curves.  Unlike a standard "studs out" LEGO mosaic, I chose to expose the smooth sides of the bricks to create a clean finish.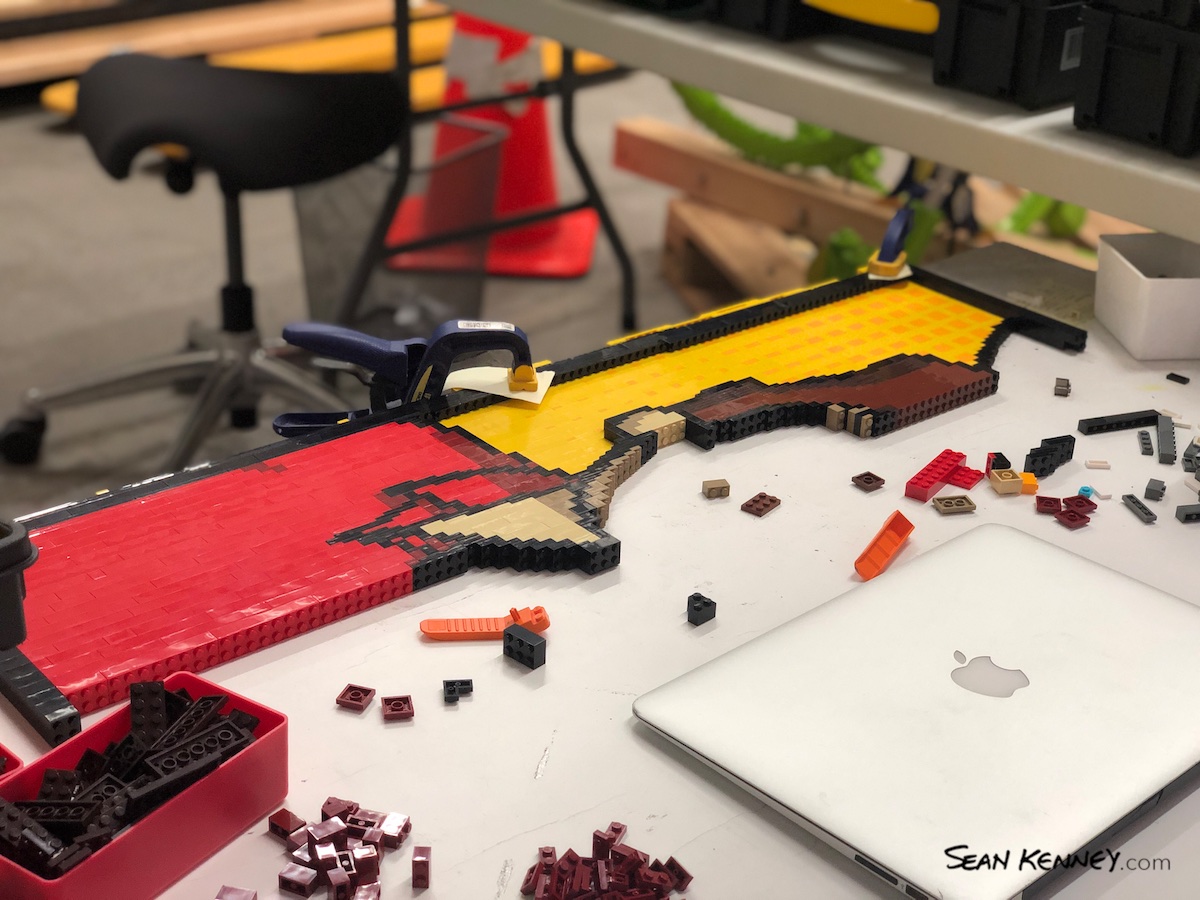 The foreground characters and the panel frame are on a raised plane, higher than the background surface.
The orange specs in the background simulate half tone shading from old newspaper comics, while the coloring in the model simulates the cel shading techniques used in 2D animated films.