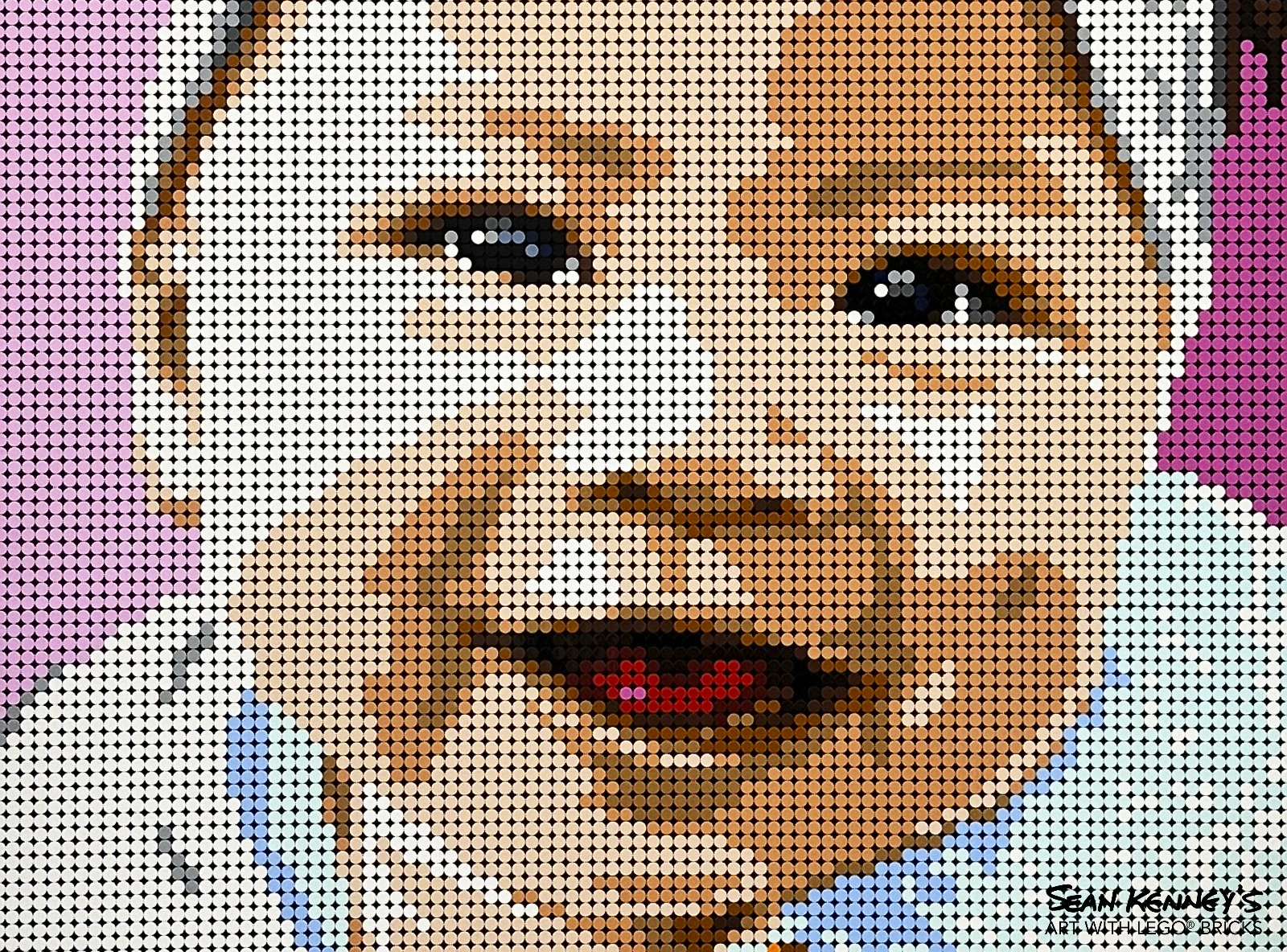 This portrait of Emi, created with 12,288 round LEGO pieces, is the first portrait I've made using the new line of "LEGO DOTS", resulting in a pointillist-style effect.  I'm really fascinated by the aesthetic, and by the expanded color pallet that I can use to create more realistic skin tones.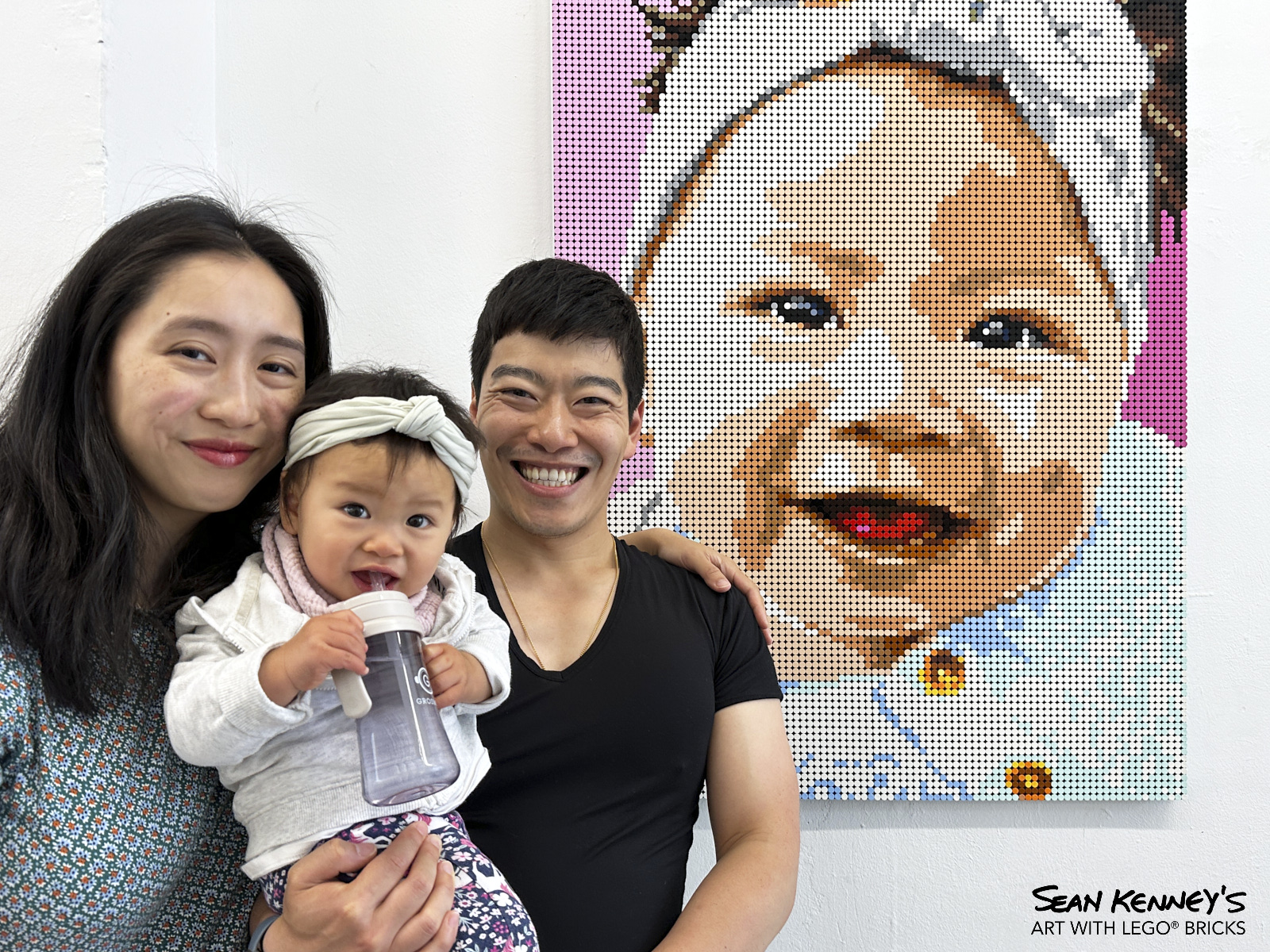 As always, my portraits are hand-drawn (not computer-generated) and and mounted to a sturdy backing for rigidity and easy wall-hanging.  You too can have your photo made from real LEGO bricks !
Sean Kenney is the world's most prolific LEGO portrait artist. Over the past 20 years he has created hundreds of custom LEGO portraits and LEGO family portraits for customers around the world, each using of thousands of real LEGO bricks. Every portrait is hand-drawn (not computer generated) and signed by the artist. Custom LEGO portraits ship globally and are ready within a few weeks.
Contact Sean
to create a custom LEGO portrait from any photo.