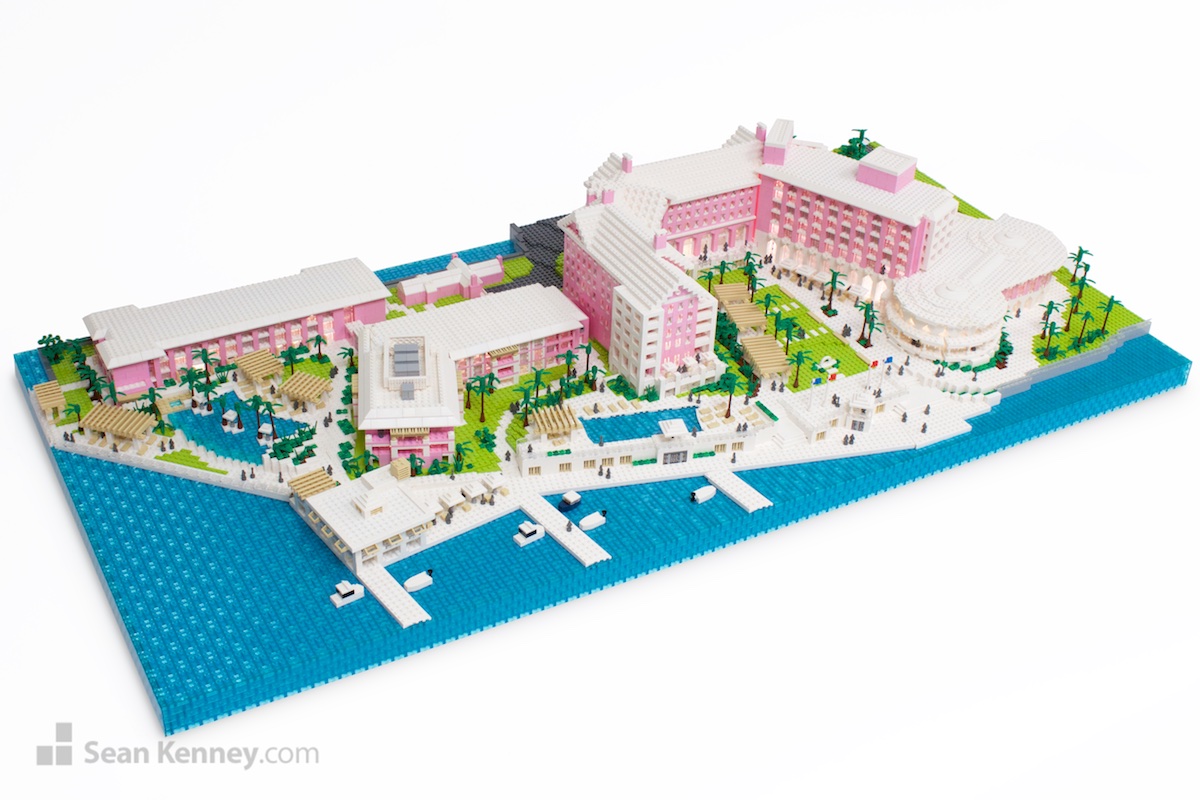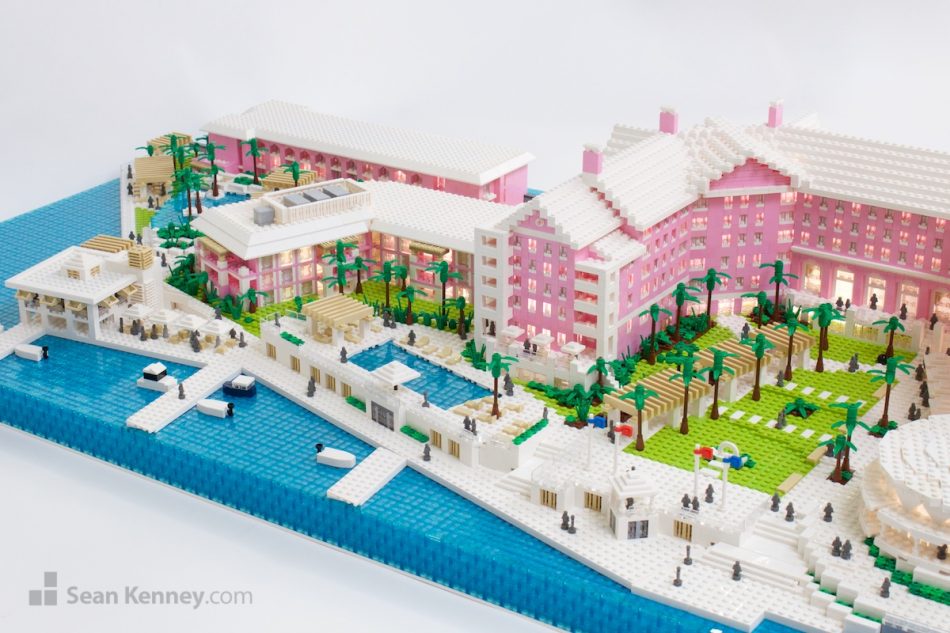 This model of Bermuda's Hamilton Princess Hotel is over 5 feet wide and contains over 27,000 LEGO pieces.
The model is fully lit from within and features several buildings, a marina, two pools, and all the landscaping and patrons of the hotel.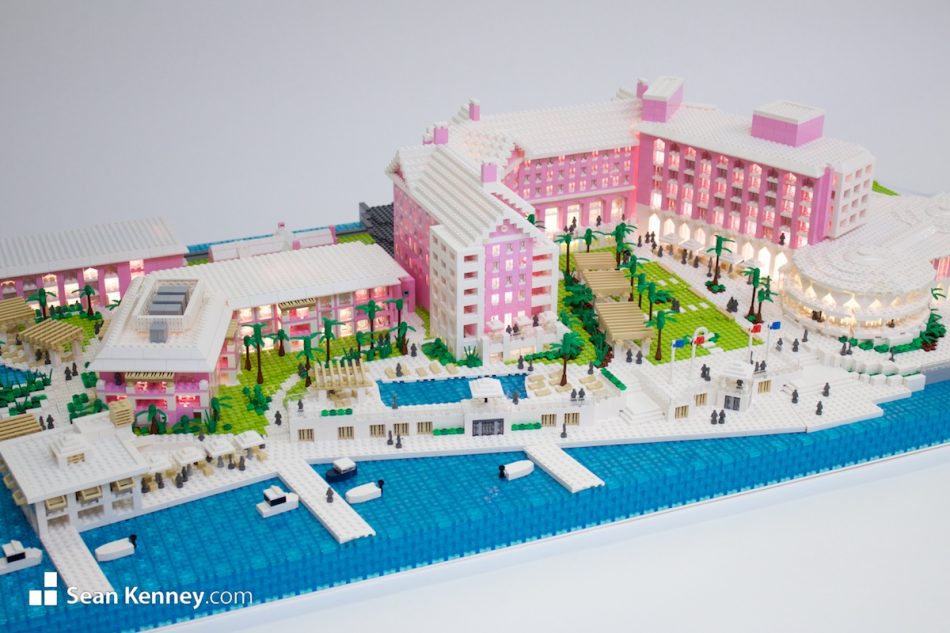 Close-ups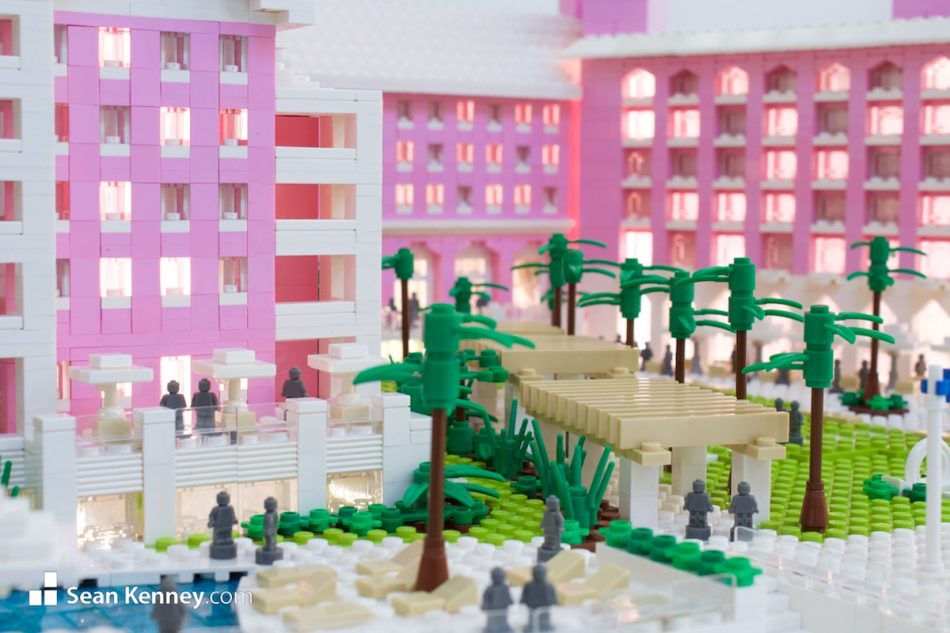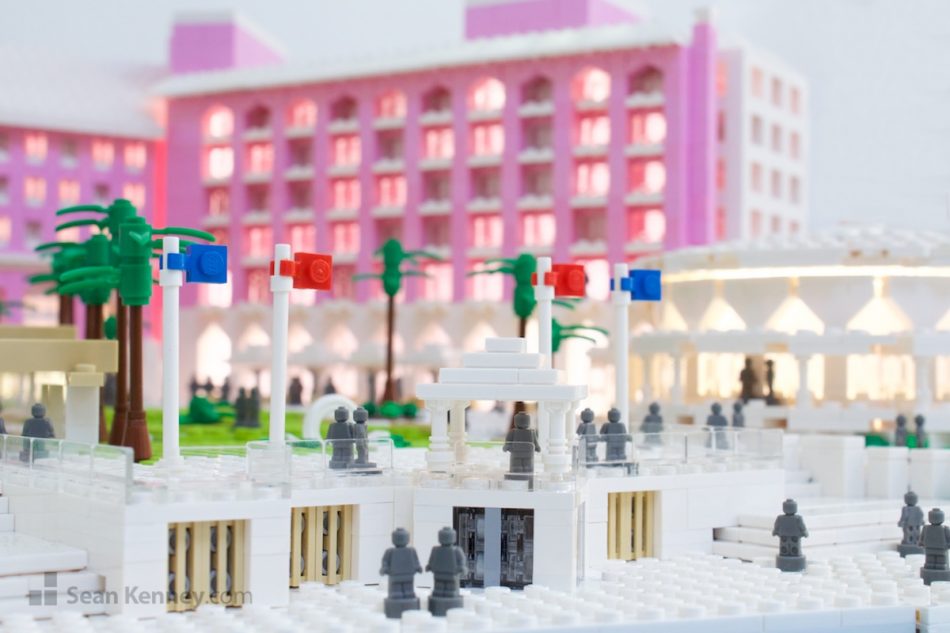 Building it
The model took over three months (and lots of late nights and weekends!) to design and build.
One of my first decisions was to choose a color palette.  I made several "color chunks" (above) to decide what colors I was going to use for grass, pathways, water, etc.
Since the hotel is in a tropical paradise, I decided to emulate "overexposed" photos, with brighter and more vivid pastels instead of deeper colors.  This meant that I'd build the grass with lime colored LEGO pieces instead of typical green ones; the concrete pathways would be white instead of light gray; the water would be light blue instead of primary blue, etc.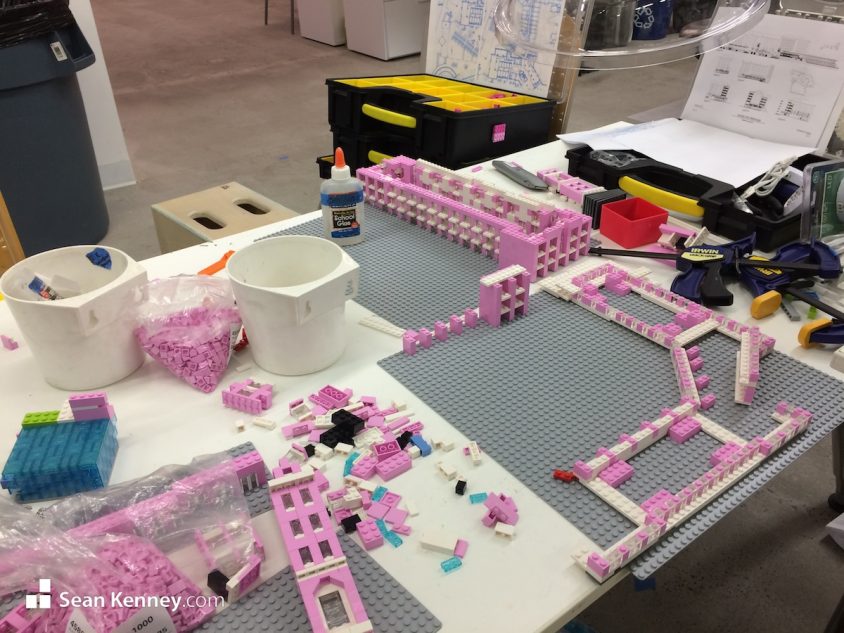 Because these buildings were to be lit from within, I had to make them as hollow as possible.  This meant building flat, rigid façades for each of the buildings in a way that normally I may not have designed them.  (Typically I build models layer-by-layer integrating all the bricks as you go up.  This time I had to build each face of each building as a separate piece that would be attached later after they were all done.
I sketched out the rough shapes of the buildings and designed the façades by examining online satellite and street view photos. (below)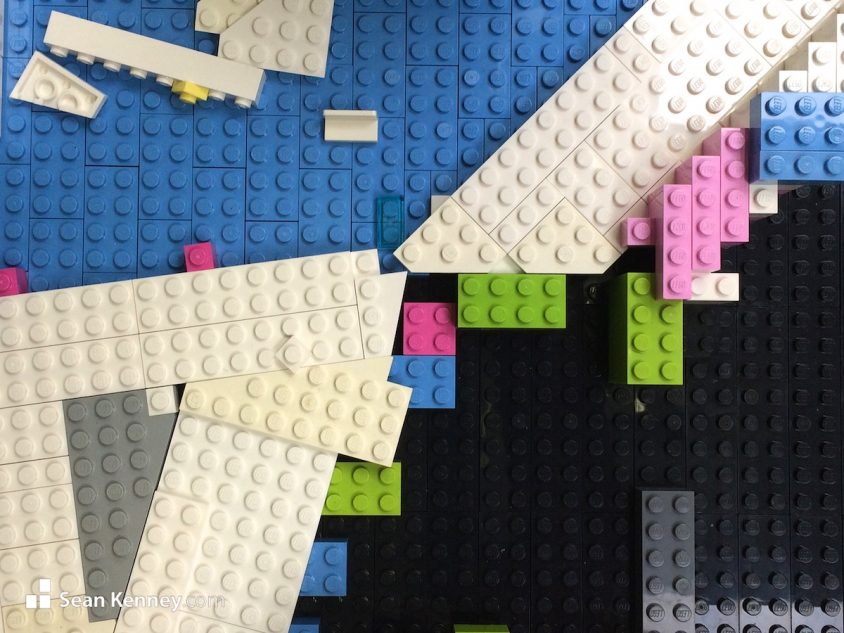 Many of the buildings and pathways are diagonal across the LEGO grid.  Normally I would "step" the sculpture across the grid, but at this particular scale, the stepping became too pronounced.  So I decided to use LEGO "wing" plates, tiles, and other slanted pieces to create flat diagonals. (above).
Lighting the model was very complicated!  The terrain that the buildings sit on is not flat … the land slopes gently up and down and some buildings sit slightly higher than others.  I spent a lot of time staging each building over the rough location of each light, and the building a rigid base (the black bricks) to hold the lights and buildings in place.
Once all the buildings were done (and staged on the black bricks) I then began the process of layering in the terrain and landscaping to meet up with the bases of the buildings.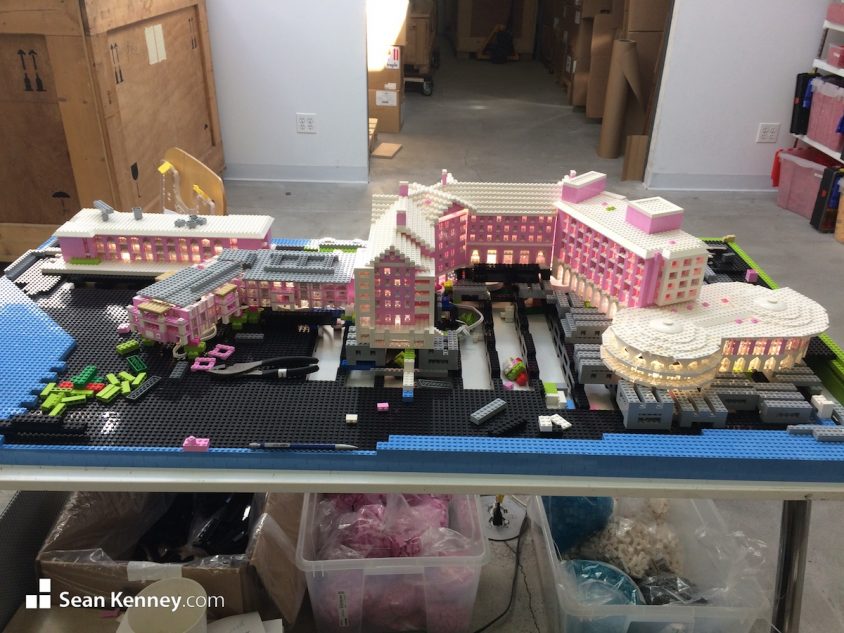 After many late nights and weekends, I ran out of time towards the end of the project and invited my children (Audrey, 6 and Oliver, 3) to help finish the model.  The water is created by layering translucent blue pieces over opaque light blue pieces, so the kids had fun layering in the translucent ones.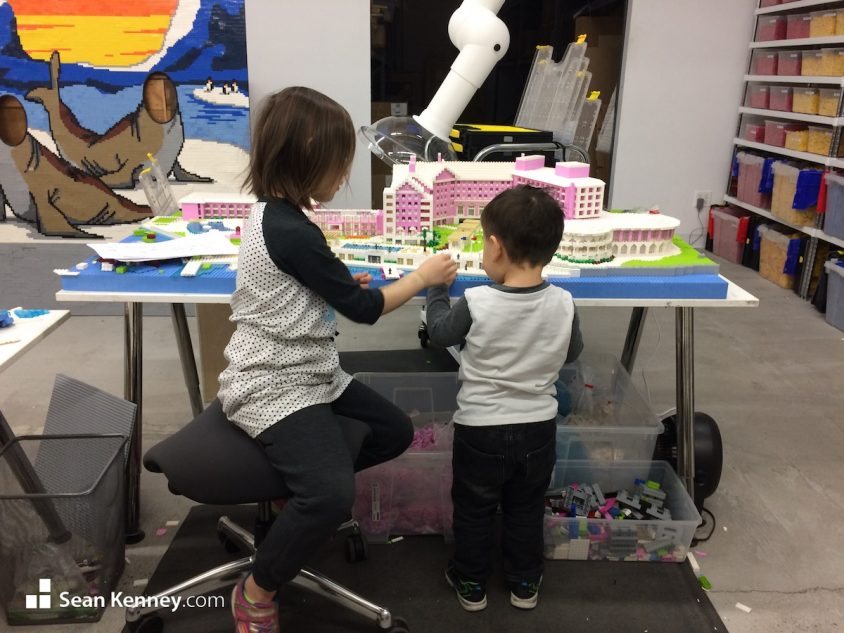 Reception
The model was well received ("Spectacular" says the Royal Gazette!) and set up in the lobby of the real hotel in time for the prestigious America's Cup international sailing event.