Midtown Manhattan Marriott
As part of an ongoing series of projects with Marriott, since 2010 we've been creating models of Marriott hotels which are presented as excellence awards for their business partners.
This hotel is located in Midtown Manhattan, New York City.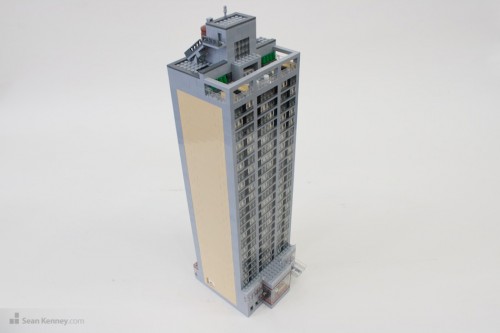 I love adding window shade patterns to my buildings's windows… it breathes life into the model and makes it more whimsical and life-like.
I also figured I'd try my hand at interior design.  The results were aesthetically pleasing but uncomfortable to sit on.
The rooftop bar was particularly fun to try to build at the correct scale while still trying to keep things visually simple yet accurate to the real building.
And, of course, I have an unfounded and bizarre love of "roof junk":
Check out the other hotels we've made for Marriott: