To celebrate the 50th anniversary of Miles Davis' iconic and groundbreaking Grammy Hall of Fame album "Bitches Brew", I was commissioned to build a replica of the album cover as a giant LEGO mural.  A time-lapse video of me creating the mural was shared to millions of Miles Davis fans on social media channels.
Watch me build the mural: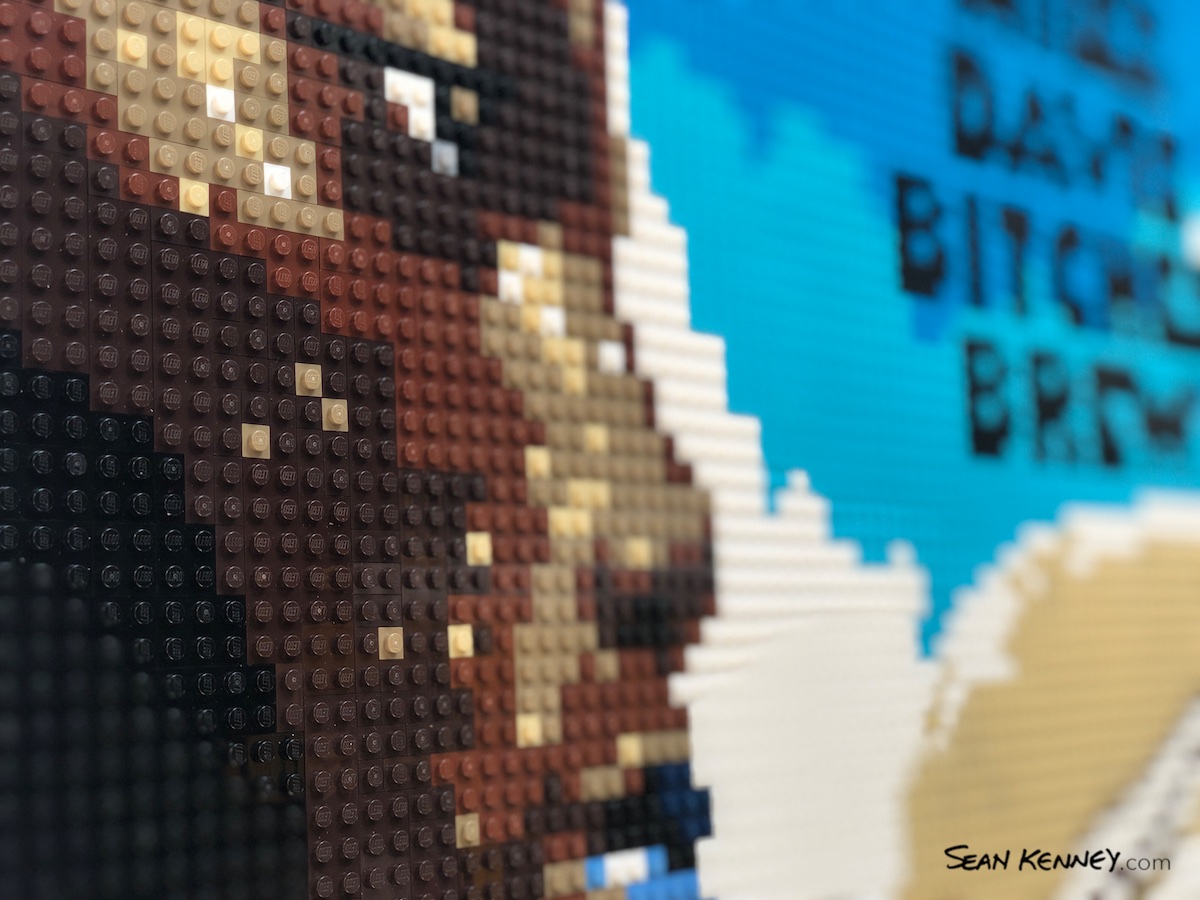 Construction took 30 hours, which was enough time for me to listen to the entire album on repeat 27 times.
As always, my murals are hand-drawn (not computer-generated) and mounted to a sturdy backing for easy wall-hanging.  Commission a LEGO mural