Marriott is about to build a landmark hotel in Nashville, Tennessee.  To celebrate, I was asked to build this immense scale model of the new building which is proudly on display at Marriott's corporate headquarters.  The model contains over 63,000 LEGO pieces and weighs nearly 300 pounds!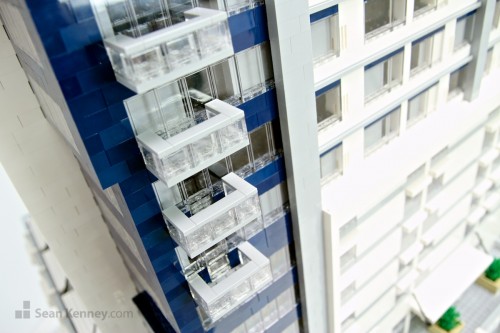 Watch us build the model (3 minutes)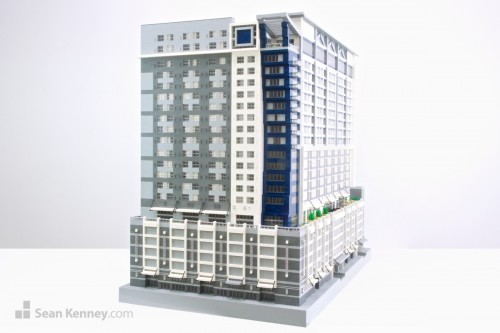 Building it
I've made plenty of buildings before, but this was the first time I was asked to create a building that does not yet exist.  The construction company has not yet broken ground on the real building yet, so we had to work from lots of architectural blueprints (many of which conflicted with each other!).
Did you notice the randomly-drawn curtains visible in each window?
Meghan (left) helped design and build this model together with me (right) over the course of about 275 hours.