Pink car wedding portrait
Perhaps one of my most unusual portraits ever, this young Hong Kong couple asked to me capture this wacky moment from their wedding.  Because nothing says "I love you" like a teddy bear driving a hot pink Mini Cooper.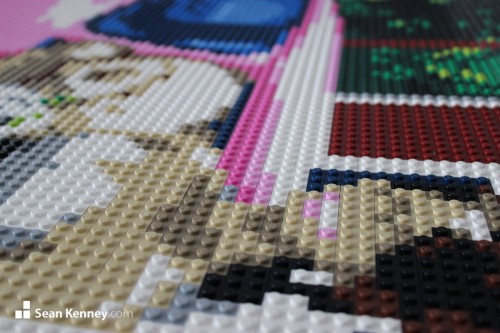 As always, my portraits are hand-drawn (and not computer-generated), fully glued, and mounted to a sturdy  backing for easy wall-hanging.  Commission a LEGO portrait
Sean Kenney is the world's most prolific LEGO portrait artist. Over the past 20 years he has created hundreds of custom LEGO portraits and LEGO family portraits for customers around the world, each using of thousands of real LEGO bricks. Every portrait is hand-drawn (not computer generated) and signed by the artist. Custom LEGO portraits ship globally and are ready within a few weeks.
Contact Sean
to create a custom LEGO portrait from any photo.