Pink Panther logo at Owens-Corning event
This 8-foot wide Owens-Corning logo, featuring the Pink Panther, was built live in Las Vegas over the course of three days together with show attendees.
Over the course of the event, attendees would take "roof colored" pieces and create a roof however they'd like…  some made random patterns, some made shapes, some spelled words, it could be anything!  Afterwards, they would write their name on a LEGO piece around the frame to sign their work of art!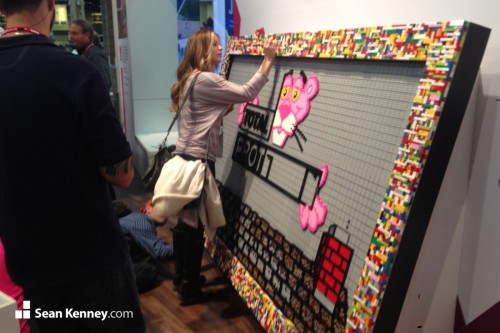 I built the rest of the logo over the course of the three-day event.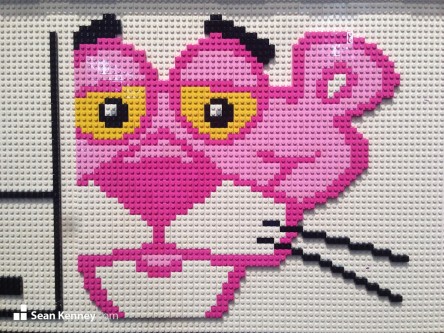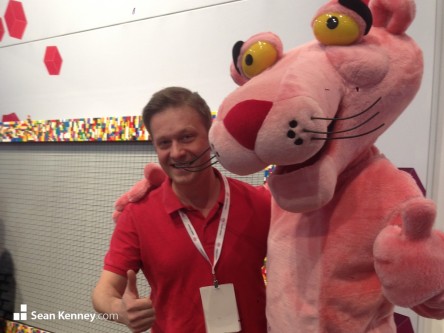 I even got to meet "the big guy", who lent a hand (er, paw) to the project!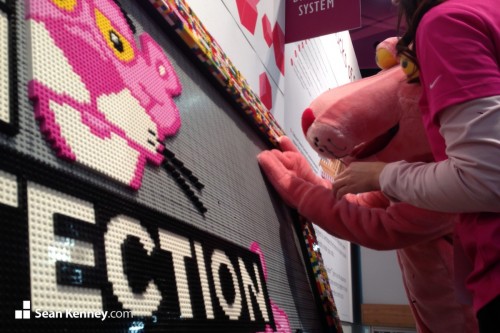 106″ x 53″