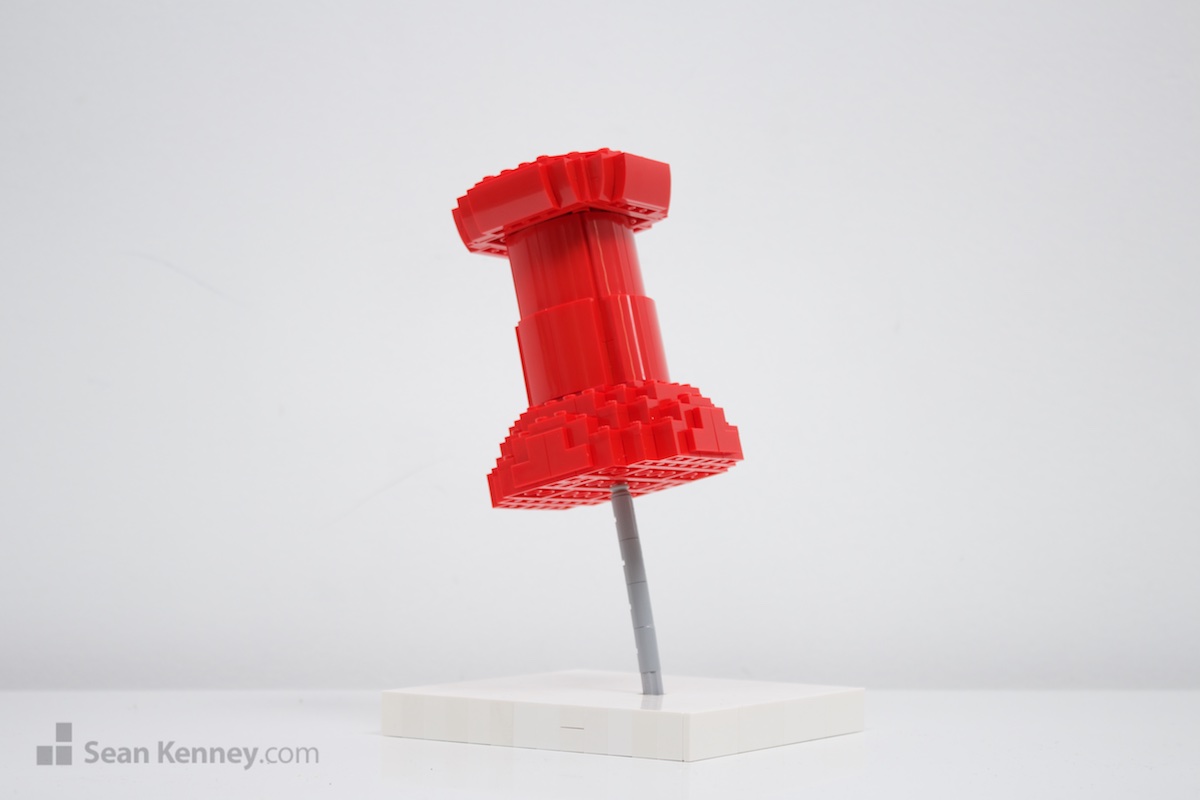 I designed and built multiple copies of this giant pushpin sculpture, given out to Pinterest employees in their California offices.
Designed to look floating, weightless, and whimsical, the model is actually quite heavy; the design structure within allows the model to stand upright and belie its weightiness.
Initially inspired by a giant LEGO pushpin sculpture in their head office, Pinterest contacted us about creating these miniatures to distribute as awards amongst their employees.