As part of an ongoing series of projects with Marriott, since 2010 we've been creating models of Marriott hotels which are presented as excellence awards for their business partners.
This hotel is located in Saginaw.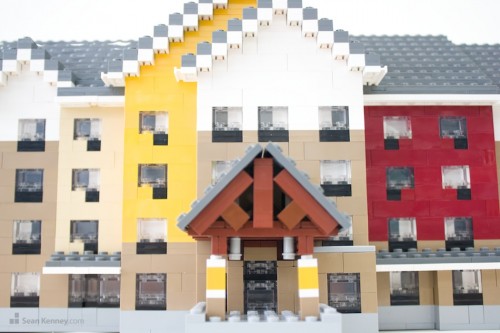 This entryway, with timber framing and aluminum can lights was a fun challenge to squeeze into a 2-inch wide space!   It was built with some hidden hinges, light sabers, lots of clips, and a fair bit of voodoo.
Pitched roofs are also a challenge because you have to get the math correct to ensure that the slopes all line up with each other the way they do in the real building.
Swimming pool skylights or crazy evil lair hydronic vents?  You decide!
Check out the other hotels we've made for Marriott: