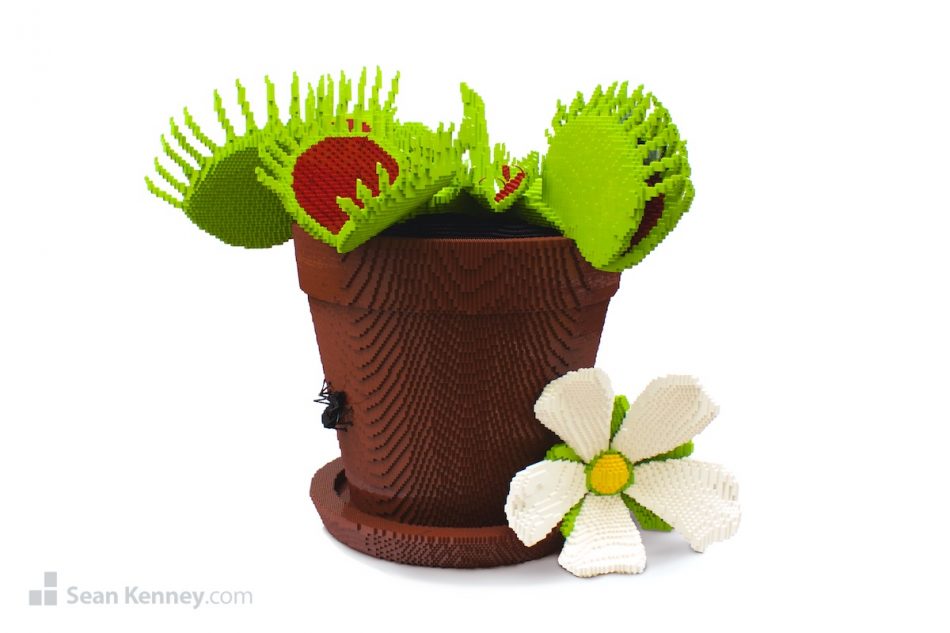 In creating new sculptures for my exhibit Nature Connects, we are always looking to visually illustrate a literal connection found in nature.  We've featured mother/child relationships, animal/habitat relationships, predator/pray relationships, man/nature relationships, etc.
We thought it was definitely time to feature one of the coolest predator/prey relationships found in nature … plants that eat animals.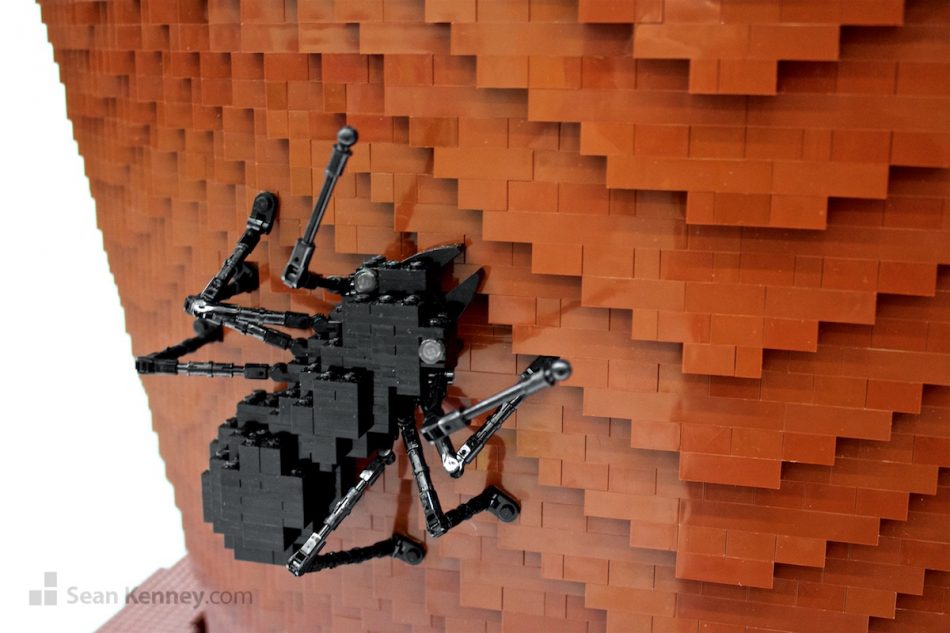 This 4.5-foot-tall sculpture features 7 traps and 4 insects (one of which is barely visible within a nearly fully-closed trap!)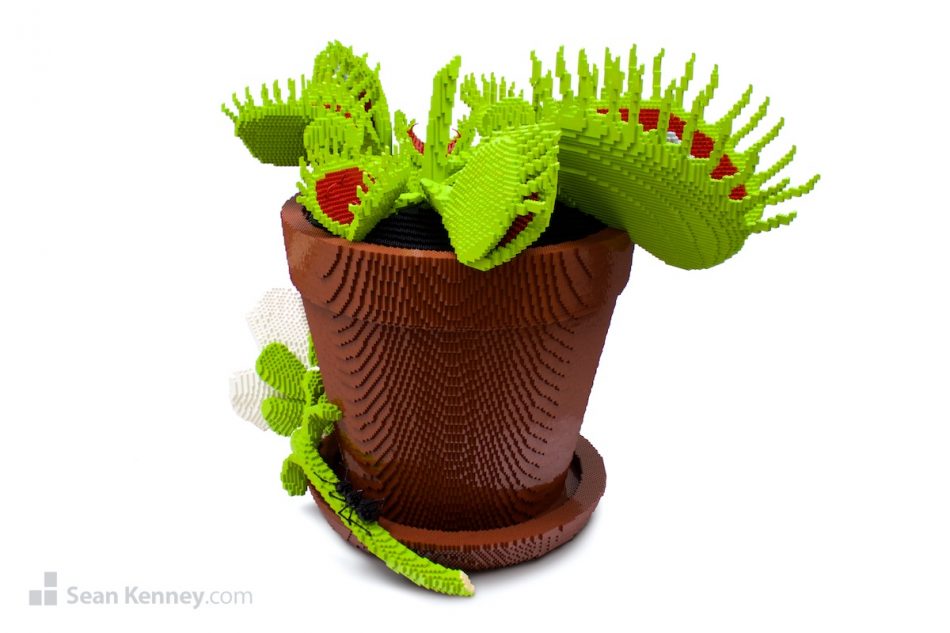 Building it
My assistant Brett took the design lead on this project and did most of the conceptual design, 3D design, model design, and construction of this model over the course of 10 months.  He created lots of drawings and prototypes (and bugs) before settling on the composition and layout of the final model.
Prior to creating this sculpture, I never knew that the Venus Fly Trap is actually a flowering plant…    We thought this was a really interesting aspect of the plant that people don't often know and the flowers are actually quite lovely, but they are very tall and would have visually taken over the model if we sculpted them accurately.
We eventually settled on the idea that the last remaining flower has fallen and is resting aside the base of the flowerpot… it was a nice way to capture this aspect of the plant without distracting from the main focus.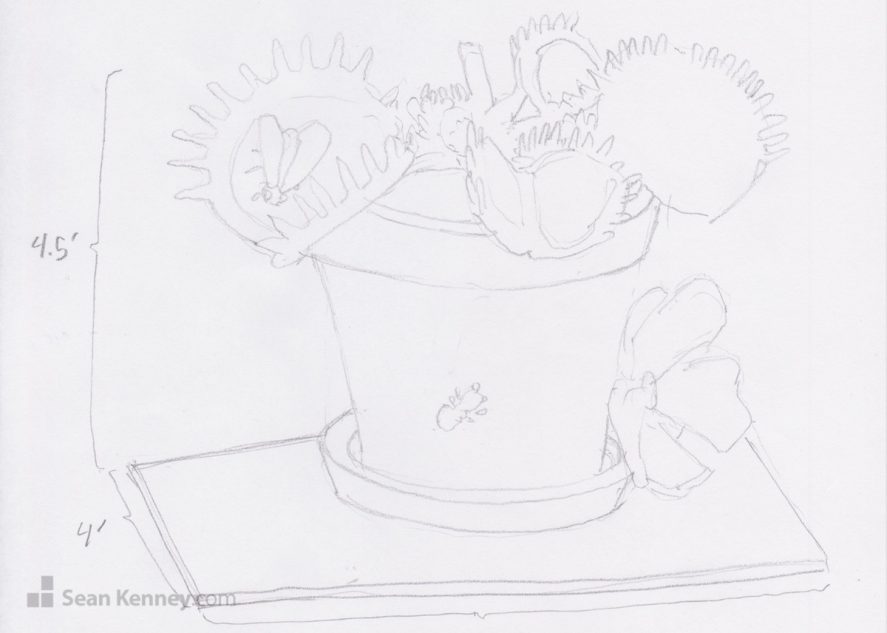 Brett and his mini Fly Trap :)