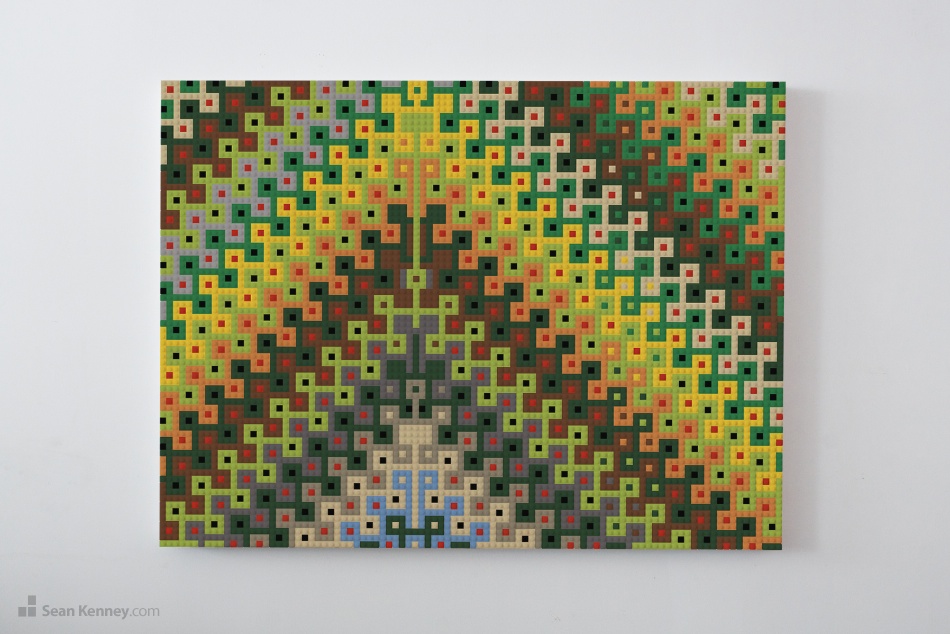 This handmade original from Sean Kenney Design merges vintage tapestry aesthetics with the pop-art texture and form of a LEGO-brick sculpture. Made of ABS plastic LEGO bricks and reinforced with a wooden frame.
Sean's home design products have been featured on HGTV, Apartment Therapy, NBC News, Fab, and more. Sean is a Sotheby's Prefered retailer and a LEGO Certified professional.
Rigid construction
This piece is handmade; each LEGO element is glued one-by-one onto a polycarbonate sheet and mounted to a wooden frame, creating a solid, lightweight, sturdy canvas ready for easy wall-hanging.
$625
30″ x 22.5″
Ships within 5 to 10 days.