This portrait was commissioned by the kids' father and presented to them as a gift. He was quick to point out that they all had red hair. Good thing LEGO makes reddy red red pieces!
Personally, I think this combination of colors makes their hair look like BOILING LAVA but maybe that's what they're really like.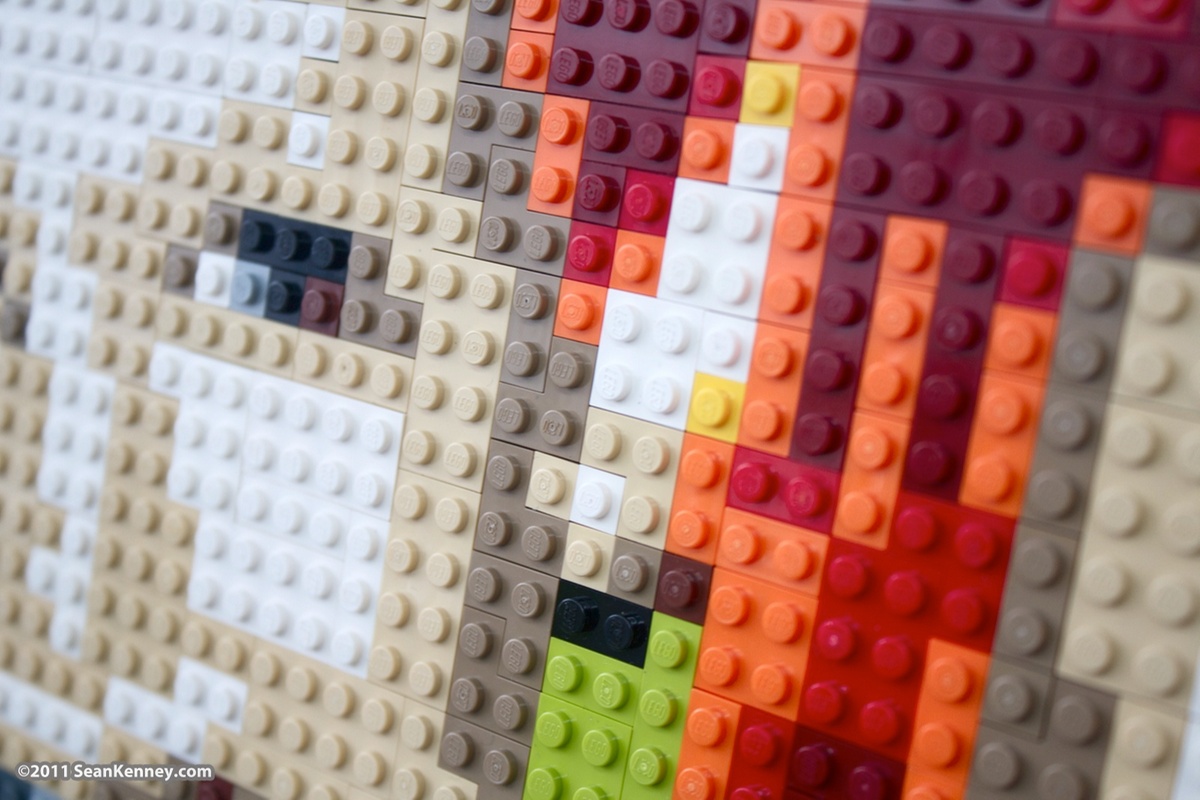 As always, my portraits are hand-drawn (not computer-generated) and mounted to a wooden backing similar to a canvas painting.
See yourself in LEGO bricks! Commission a custom portrait.