A grand day out in a yacht
What do you get a man who's worth 30 billion dollars? A LEGO model of his very big boat on an outing in the South Pacific.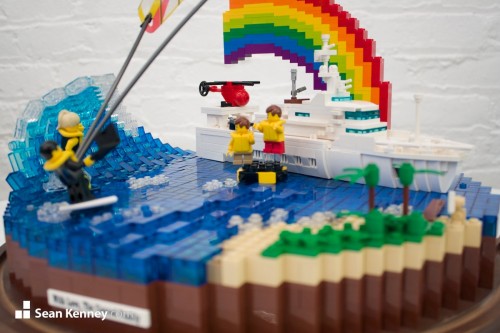 This crazy little model of Google founder Larry Page's $445 Million yacht "Senses" out on a trip to the Marshall's Islands was designed as a very special diorama and presented to him as a gift by a close personal friend.
The diorama includes many inside jokes and notes from an adventurous trip on which the friends embarked, but presented in a way that would still read as fun and whimsical to those not "in" on the jokes.
This apparently really happened.
See more photos of the LEGO Senses mega-yacht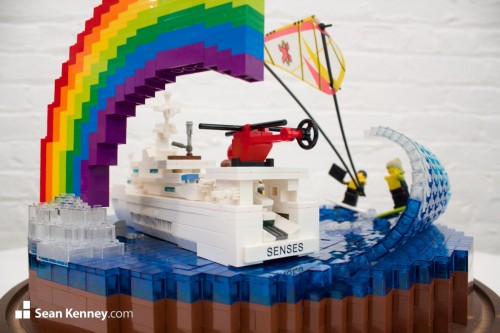 The entire diorama was encased in a custom hand-blown glass dome on a walnut base and engraved with a special message from the senders.
I was immensely happy to hear that Larry and his wife Lucy described this as"phenomenal", "incredible", "thoughtful" and, humbling enough, "the best gift we have ever received".