What do you get a man who's worth 30 billion dollars?  A LEGO model of his very big boat.
This model of Google founder Larry Page's $445 Million yacht "Senses" was included in a very special diorama and presented to him as a gift.
I was immensely happy to hear that Larry and his wife Lucy described this as "the best gift we have ever received", "phenomenal", "incredible", and "such a thoughtful gift".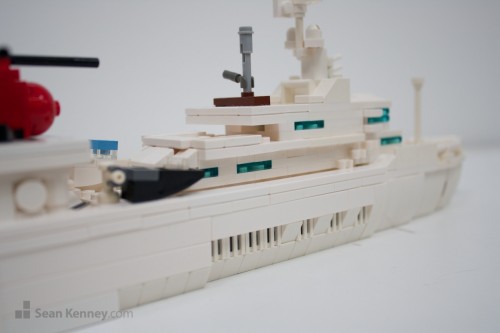 I don't pretend to know much about mega-yachts, but I didn't expect this one to have a helicopter and four other mini-boats aboard.  And yet there they are…