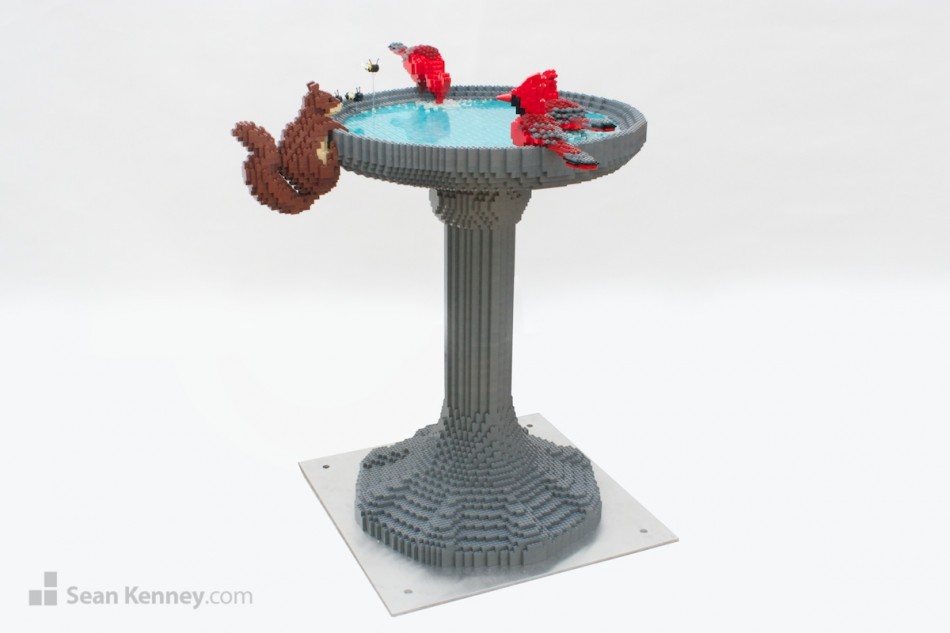 Come visit! This sculpture is part of Nature Connects, my award-winning, record-breaking exhibit of LEGO sculptures, currently touring the U.S. and Canada, Read more and come visit!
Building it
This sculpture has 14,802 LEGO pieces and took my assistant Jung Ah 200 hours (6 weeks) to design and construct.
This sculpture will now spend the next 6 years traveling to Botanical Gardens and Arboretums around the world as part of my Nature Connects exhibit.  Check out the schedule and see if it's visiting you soon!