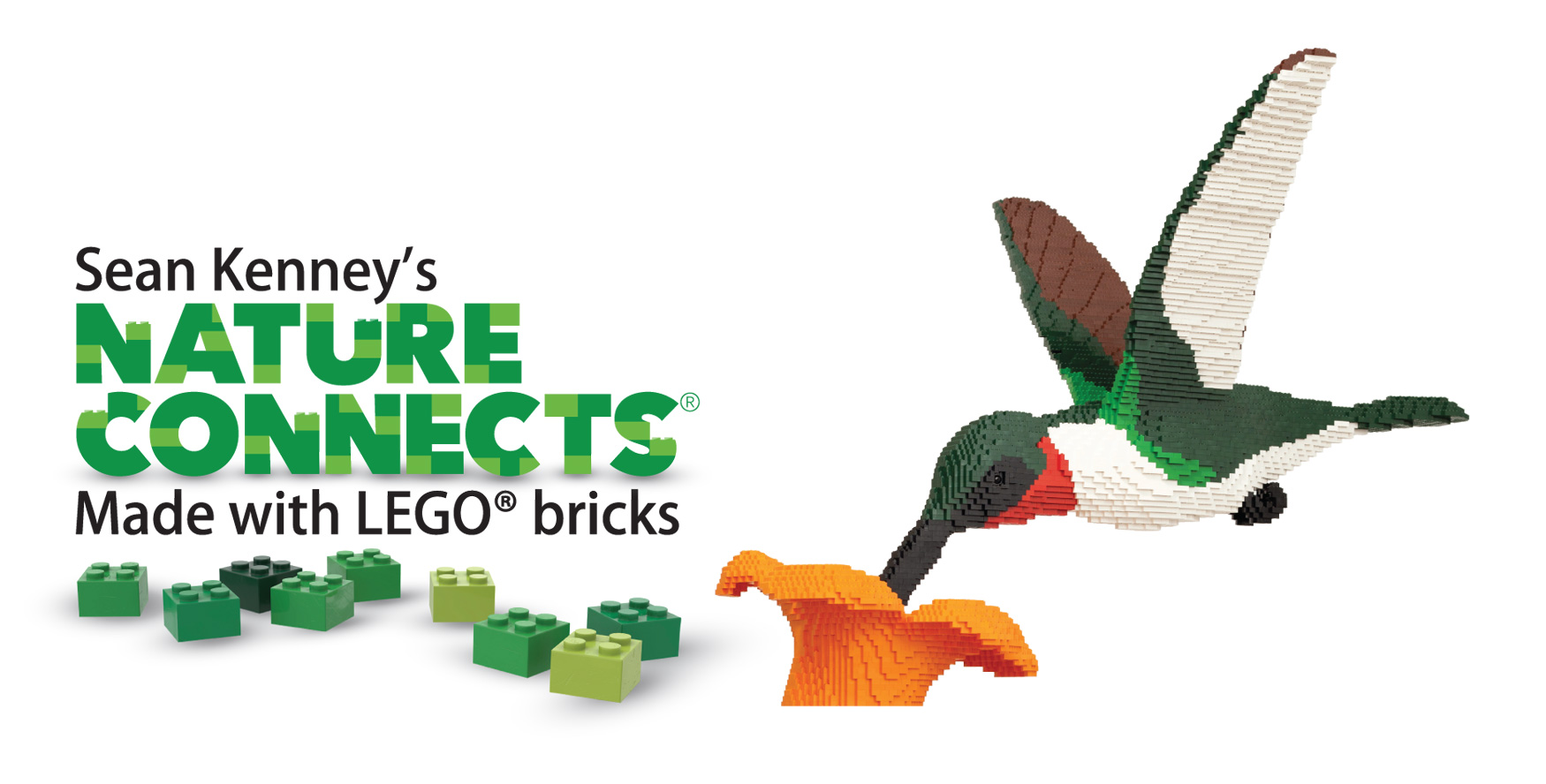 This sculpture is part of my award-winning traveling exhibition,
Nature Connects
. Check the
exhibit schedule
Many species of animals in the world are threatened or have become extinct because of mankind's destruction of their natural habitats.  The Formosan Clouded Leopard, native to Taiwan, was recently declared extinct due to, among other things, logging.  There is nothing that will ever bring these creatures back from extinction: our greed and short-sightedness is harming our world in irreversible ways.
This sculpture will premiere in Antwerp in June 2016 as part of my award-winning traveling exhibit Nature Connects, marking the European premiere of Nature Connects.  The sculpture will later travel to Taiwan and Korea.
Close-ups of the Formosan Clouded Leopard
(click each to enlarge)
Close-ups of the excavator / mural
(click each to enlarge)
Building it
The sculpture is comprised of two components — a large flat mural and a 3-dimensional sculpture.  This is the first time I chose to juxtapose 2D and 3D works together in a piece.  The real leopard was about 3 feet tall, so we built it life-size and set it on top of a "cut" tree trunk to give it a bit of height and to better place it into the scene.
The sculpture and mural together use over 103,500 pieces and took a team of 7 people three months to design and build.
The mural mosaic is the largest I have ever made; over 12.5 feet long it spans almost 100 square feet and uses 92,160 LEGO pieces.  It is constructed in a few large, thin sections that mount to a custom-built aluminum truss.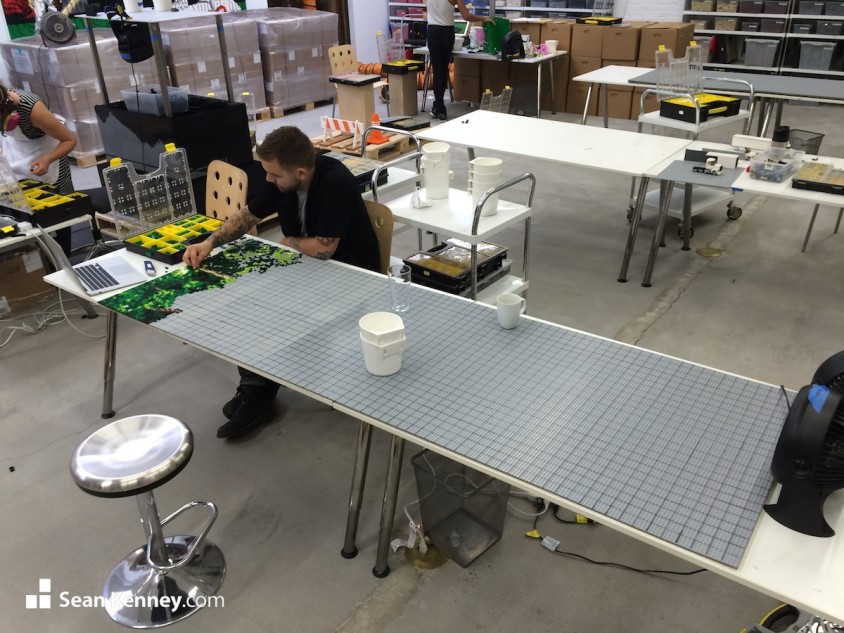 My assistant Brett starts on the first of five panels comprising the mural.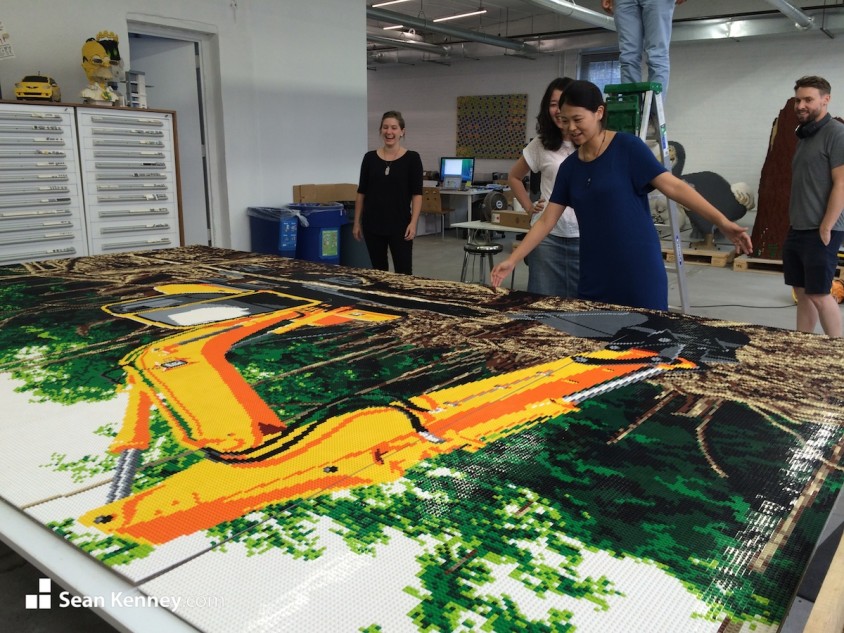 Below, the mural is nearly ready and sets in place with some temporary black pieces used to straighten and align all of the small LEGO pieces.  My 2-year-old son Oliver inspects for quality control.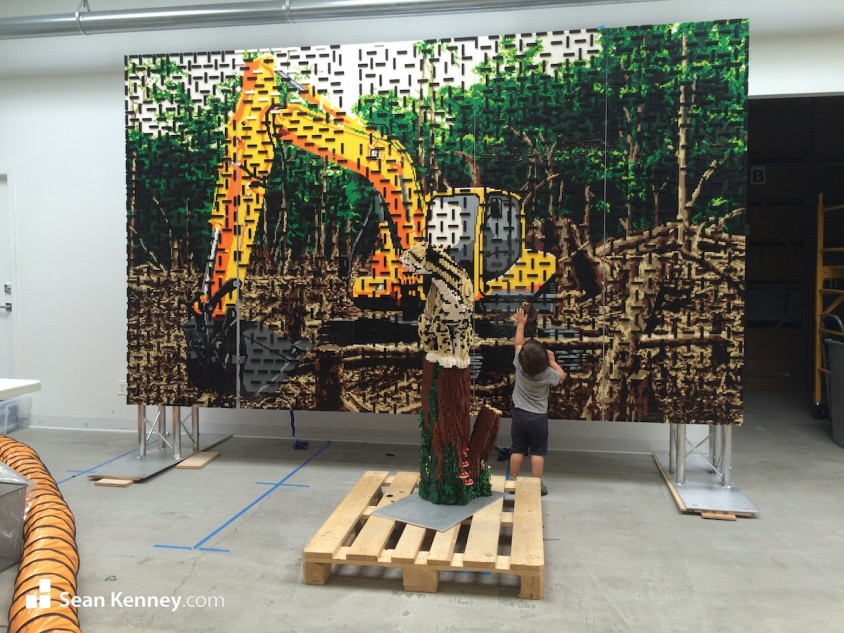 Above, my assistant Haksul tests the strength of the truss that he built.
Above, my assistant Meghan adds moss, mushrooms, and other details to illustrate that the destroyed forest was, sadly, filled with "old growth" trees.  Below: The Formosan Clouded Leopard had big, round, wide eyes that look somewhat cartoonish in real life.  We anthropomorphized the expression a little bit but didn't want it to look too comical.
My assistants Meghan, Jisun, and Geoffrey all helped design and construct the sculpture.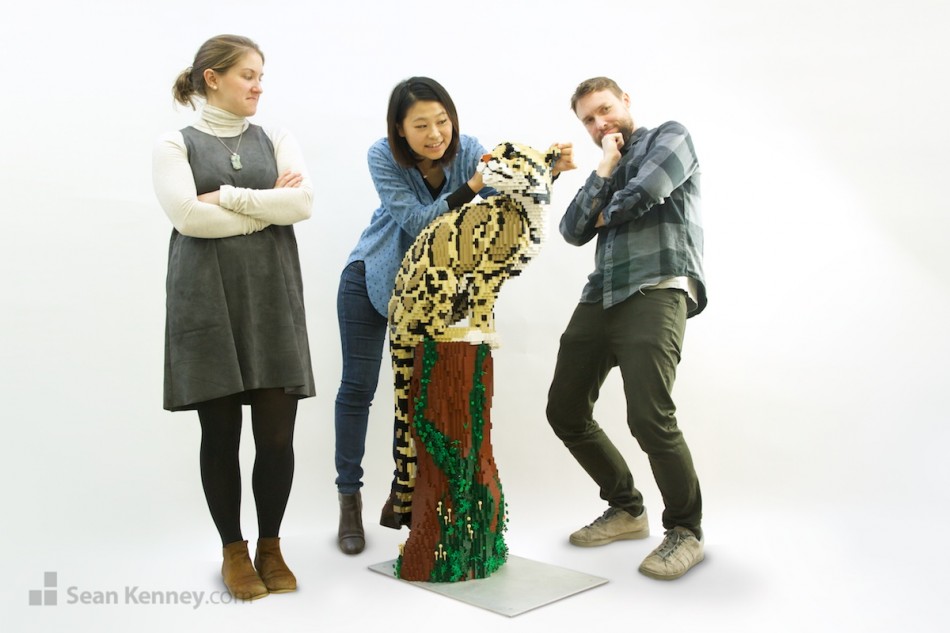 See the sculpture in person at my exhibit Nature Connects, currently traveling across Europe, Asia, and the United States.
This sculpture is part of my award-winning traveling exhibition,
Nature Connects
.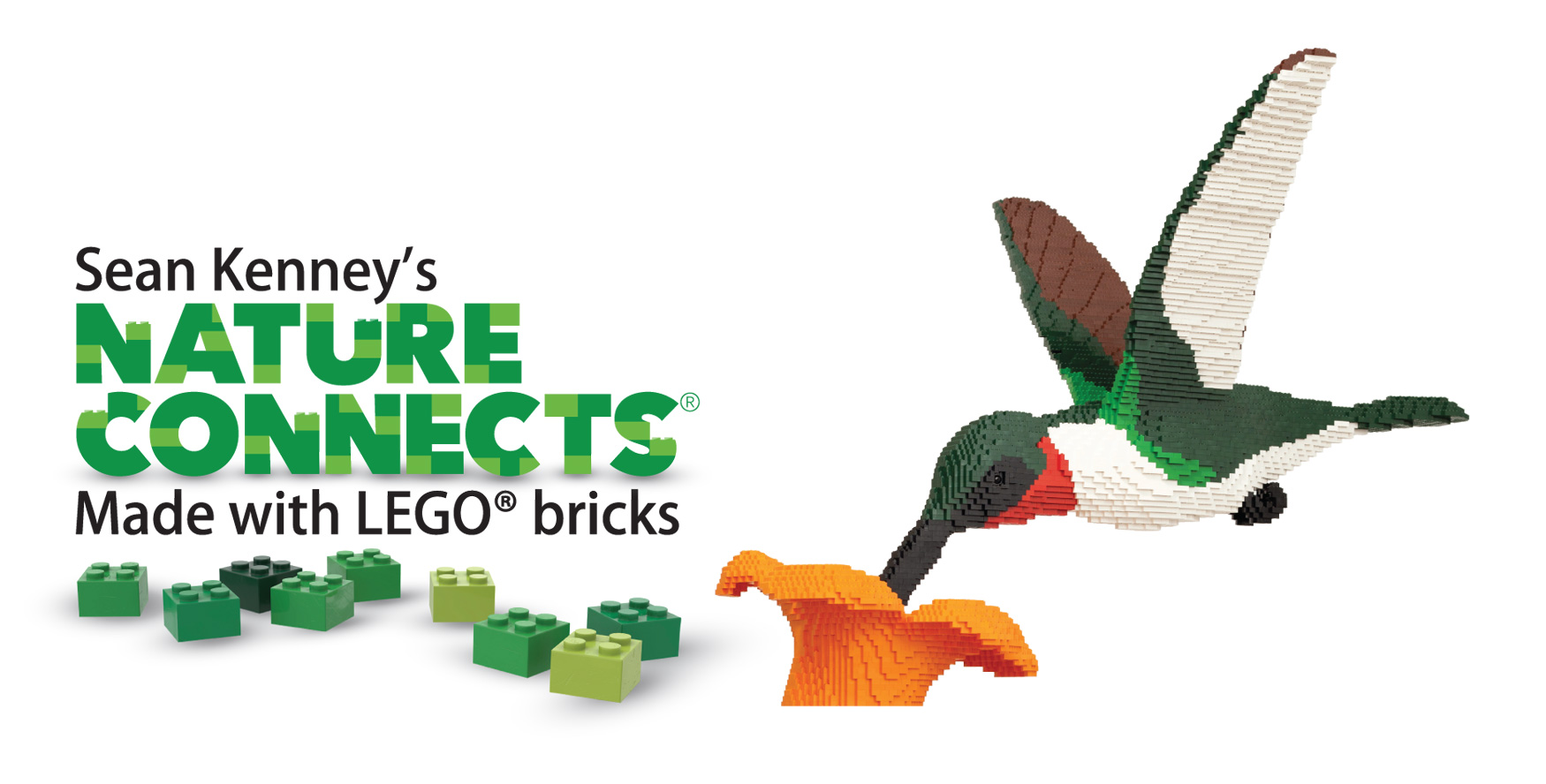 Sean's LEGO exhibits have been traveling the world for over 10 years. His work showcases the art of the LEGO brick medium in a way that is true to the artist, while remaining fun, educational, and beautiful. Collectively, Sean's body of work is one of the world's largest collections of LEGO art, and is on display in multiple cities around the world. Check out the
exhibit schedule
to see if one of Sean's LEGO exhibits is coming to your town soon!