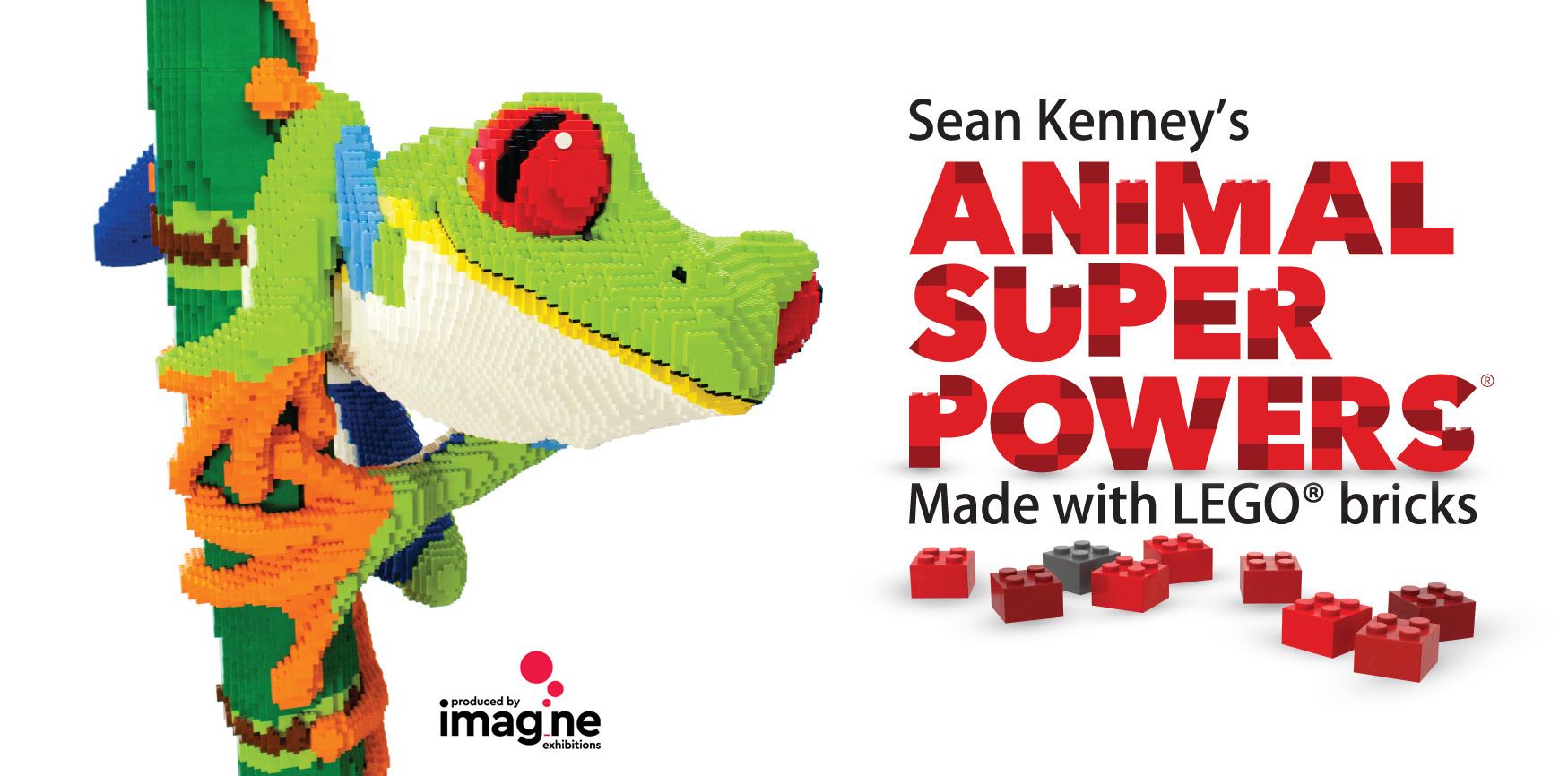 This sculpture is part of my traveling exhibition,
Animal Super Powers
. Check the
exhibit schedule
Rhinos are disappearing in front of our faces, and this sculpture literally does exactly that.
I believe that very few people understand how critically endangered they really are, maybe because they are so culturally ingrained in our minds as an iconic African mammal.  I wanted to illustrate both the massive size and physical presence of the black rhino as well as the fact that they are quite literally disappearing off the face of the earth.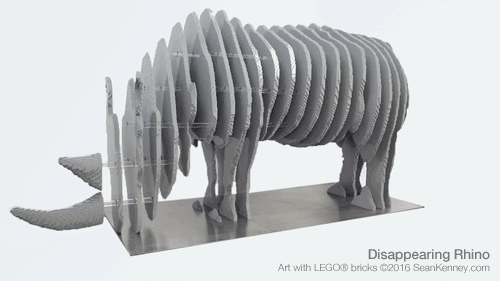 The sculpture is life-sized… nearly 12 feet long, 6 feet tall, and 4 feet wide.
Building it
This is the largest sculpture we've ever created, measuring almost 12 feet long; it took 726 hours to design and build.
The sculpture is comprised of 22 flat sections, plus the horns.  Only 5 of the sections actually touch the ground, the rest are suspended in the air by clear acrylic rods.  Many of the sections are very large and floppy… up to 4 feet wide and 5 feet tall, but only about 1″ thick each.  To keep them rigid, each section is reinforced with long, hidden, internal metal and plastic dowels.
My assistant Geoffrey, above, took the design lead on this the sculpture and did a lot of engineering, measuring, and mathamazingness to figure out exactly where all the supports needed to go to keep the sculpture rigid but also looking lightweight and magical.
As the sculpture got taller, each section had to be be measured and locked together so that they would not eventually get slightly out of alignment with each other.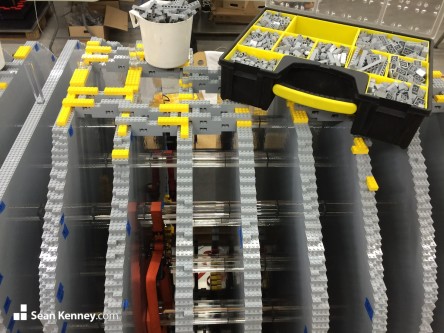 The sculpture became so large that we had to eventually build a "stage" out of shipping pallets for Luis to stand on while building it!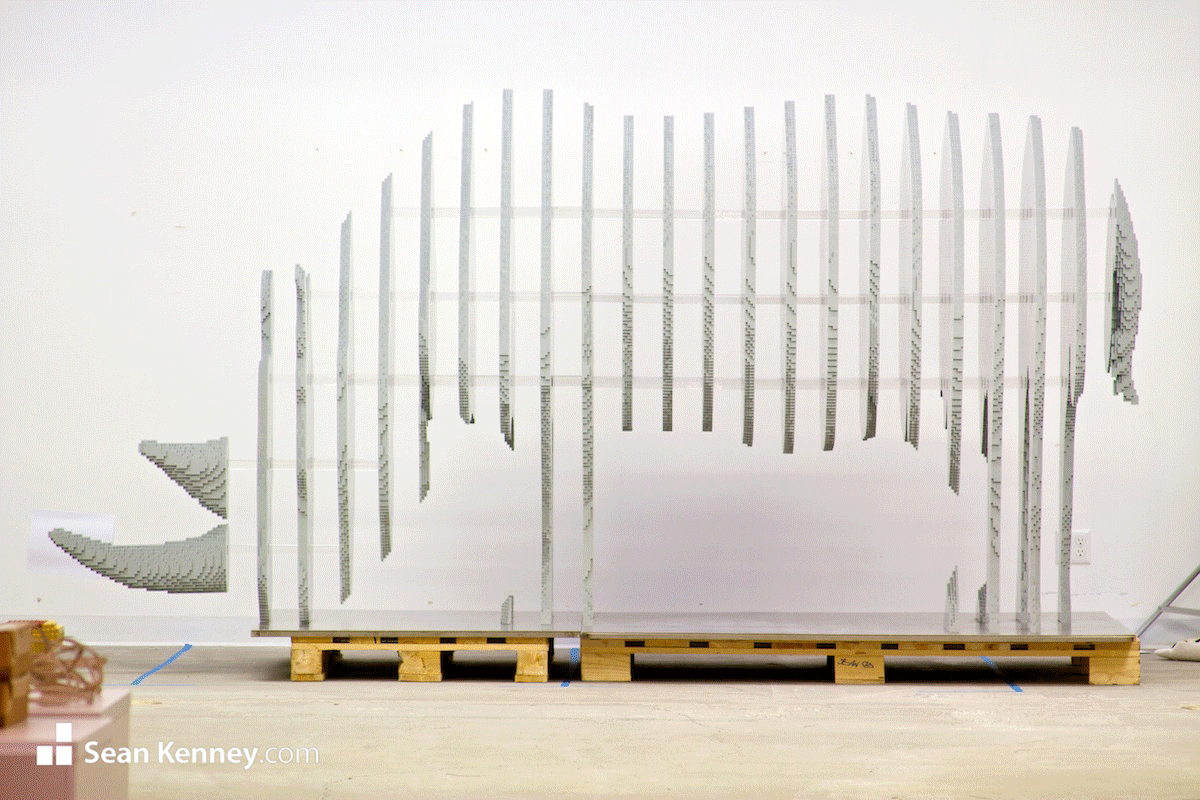 It's so big!
I hope that this sculpture will remind people that Rhinos are literally disappearing in front of our faces, and that more needs to be done to help protect endangered creatures like these.
This sculpture is part of my traveling exhibition,
Animal Super Powers
.