Come visit! This sculpture is part of Nature Connects, my award-winning exhibit of LEGO sculptures, currently touring the U.S. and Canada, Read more and come visit!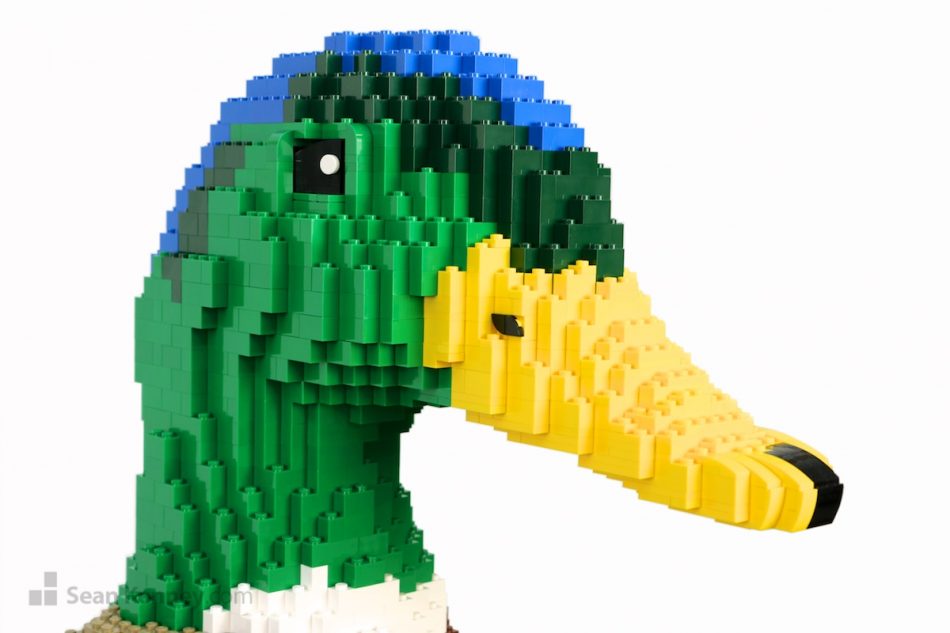 This father duck and ducklings is 8 times larger than life-size.  In 2012 we created a smaller life-size version of this sculpture, but we found that it did not have enough visual presence when it was installed outdoors.  We decided it would be nice to revisit the sculpture and give visitors to Nature Connects a better opportunity to experience this cute moment of a father duck and ducklings.
My assistant Valerie (below) designed and built the ducks at this new, larger, scale.