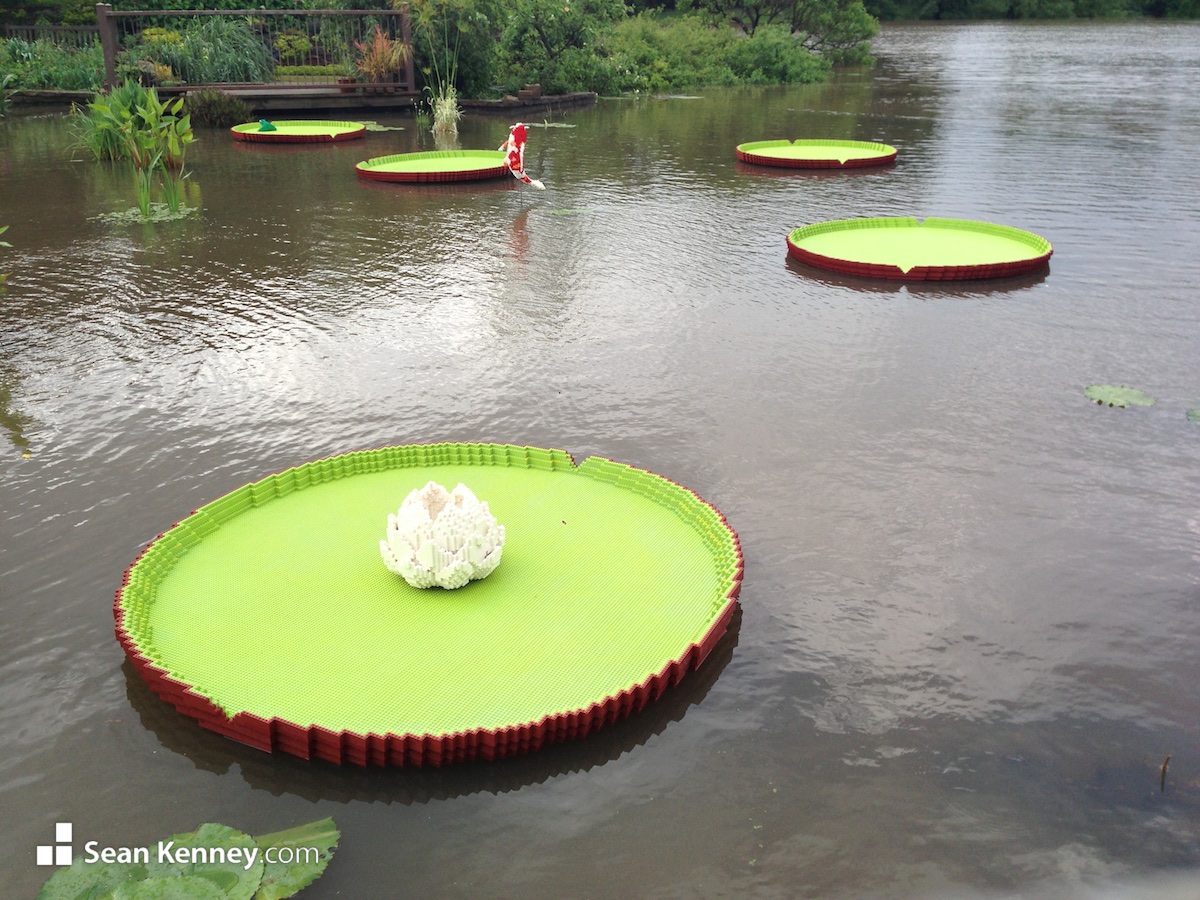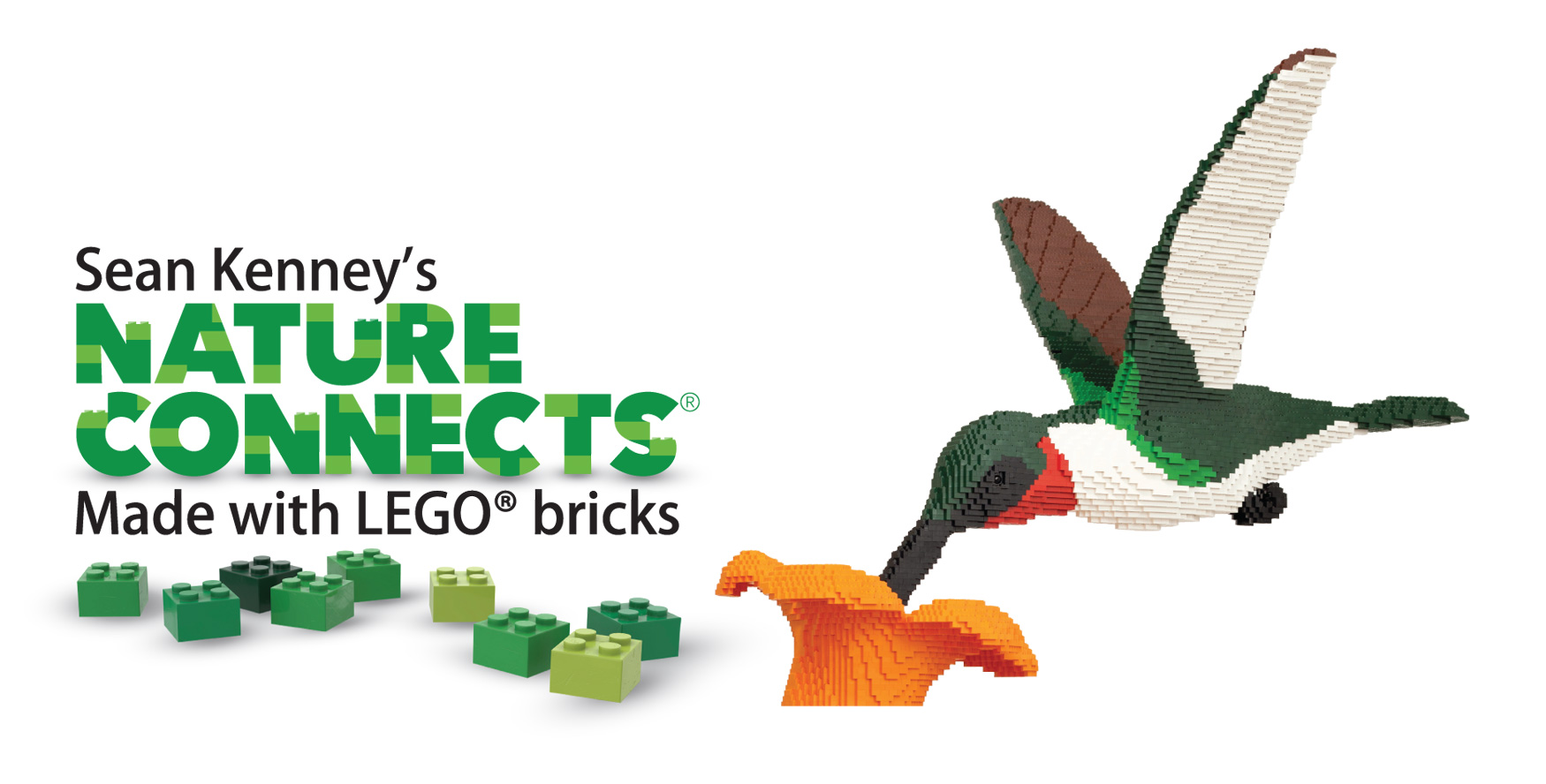 This sculpture is part of my award-winning traveling exhibition,
Nature Connects
. Check the
exhibit schedule
These five massive, 6-foot water platters really float!  They have been installed in ponds and lakes around the world, and gently drift in the wind.
Building them
They are huge! Each took over 60 hours to build, after weeks of experimenting with various materials that would allow the 200-pound sculptures to delicately float.
Here, Eun Nye, Jung Ah, and Ji Yoon build the first water platter using over 10,000 LEGO pieces.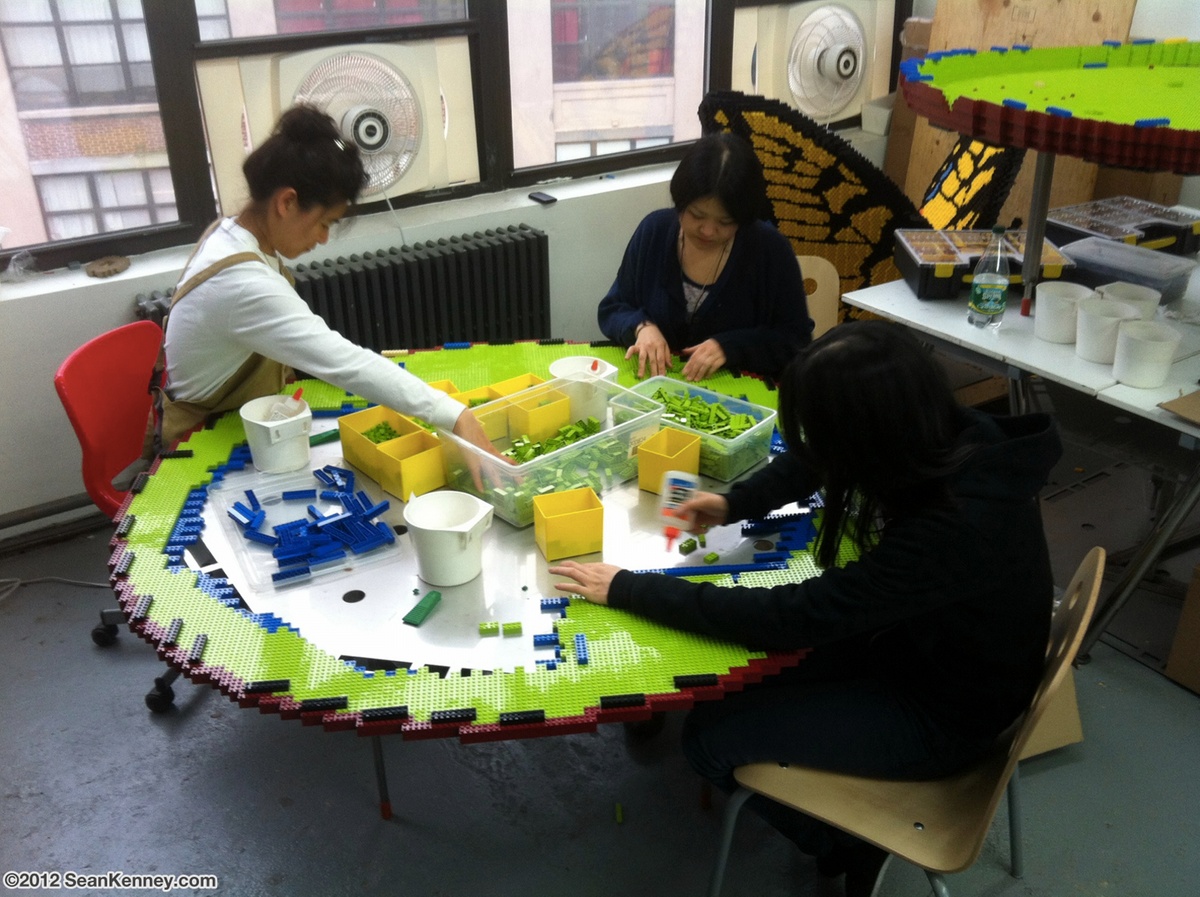 Nature Connects
.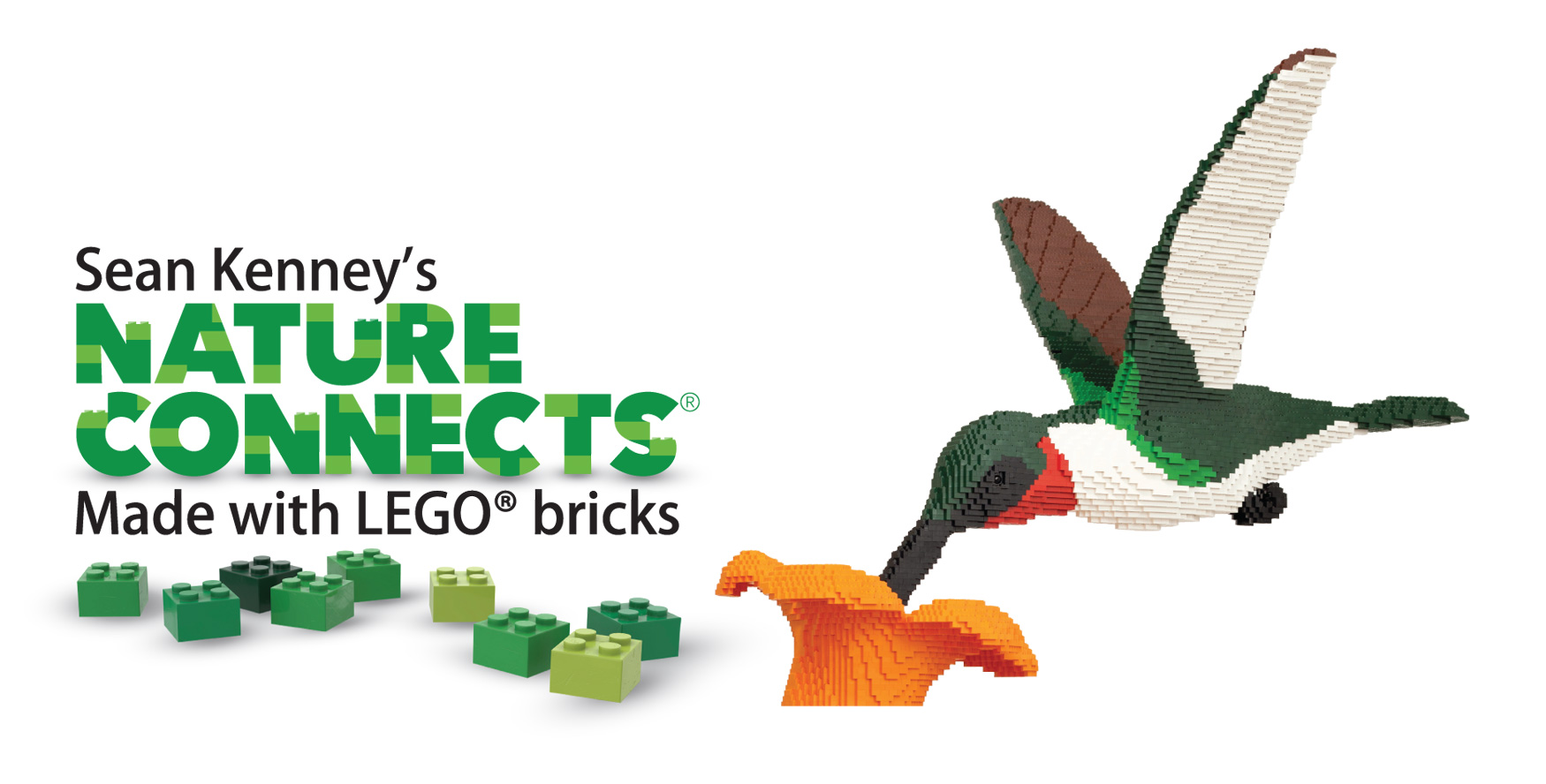 Sean's LEGO exhibits have been traveling the world for over 10 years. His work showcases the art of the LEGO brick medium in a way that is true to the artist, while remaining fun, educational, and beautiful. Collectively, Sean's body of work is one of the world's largest collections of LEGO art, and is on display in multiple cities around the world. Check out the
exhibit schedule
to see if one of Sean's LEGO exhibits is coming to your town soon!