This regal sculpture of a lion is larger-than-life sized, and stands about 5 feet tall.
We spend a lot of time on the eyes and face; I wanted the lion to look regal, relaxed, and a little sophisticated.
And yes, those whiskers are LEGO pieces!  They are old fibre optic pieces found in some space sets from the early 2000s.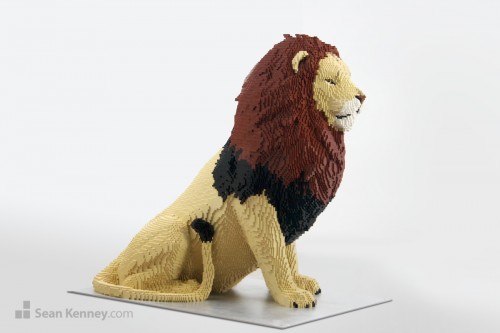 Building it
My assistants Geoffrey and Jisun spent a lot of time designing the body and the face of the lion.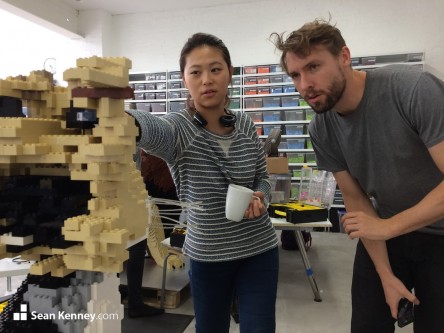 For reference, we search online through lots of photos and videos of real lions, and try to get the expression just right.  Color, in particular, was tricky with the lion's eyes.  We settled on a hard-to-find golden-colored radar dish as the iris of the eye, which perfectly mirrored the cool golden gaze of the real thing.